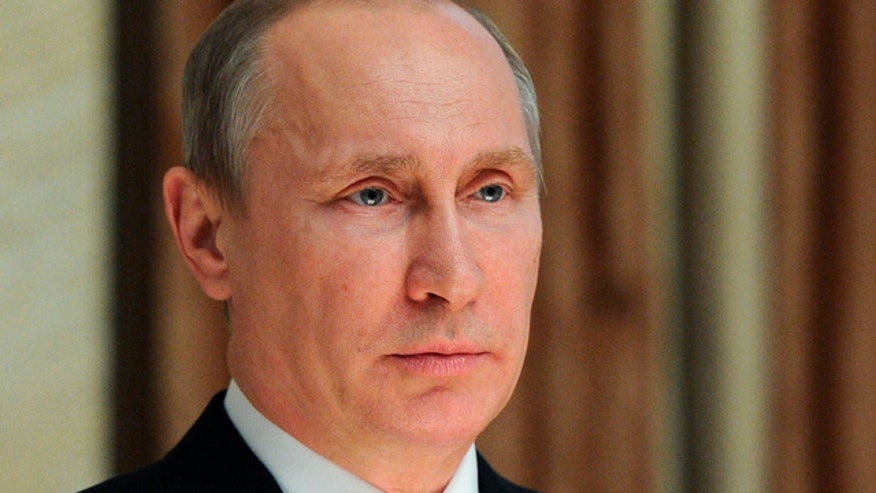 Rep. Mike Pompeo, R-Kan., told Fox News National Security Analyst KT McFarland the "risk" for further Russian military movement into eastern Ukraine "has actually increased rather than decreased" over the past two weeks.
"It doesn't appear to be getting any better," said Pompeo. "The Russians continue to have tens of thousands of forces stacked along the eastern and northern boundary of Ukraine … [they] have showed no signs of pulling back."
Pompeo, who just returned from a congressional visit to Poland and Ukraine, said he saw "NATO forces who are not prepared to do enough to prevent Vladimir Putin from moving [further] into Ukraine."
This weekend saw major protests in the eastern part of the country with pro-Russian activists calling for Moscow to intervene.
"I would be shocked if that was spontaneous … That showed the clear hand of the Russians in provoking these kind of protests to make this idea that it's ok for the Russians to move in to protect Russian-ethnic interests," said Pompeo, who serves on the House Intelligence Committee.
He sees parallels to the justifications for Russia's takeover of the Crimean peninsula now playing out in eastern Ukraine.
After speaking with Ukrainian officials, Pompeo believes Kiev will respond with force if Russian troops advance further into their country. "I think they are clearly prepared to do so … [but] they're outgunned and don't have the assets, resources to really have a significant defense."
"Putin is completely aimed at a single objective -- to recreate as much of the former Soviet Union as he possibly can," said Pompeo. "In some cases he'll do that by force like in Ukraine … or by asserting financial and military pressure."
Watch the full interview with Rep. Mike Pompeo above.
Chris Snyder is a producer for Fox News based in New York. Follow him on twitter: @ChrisSnyderFox.