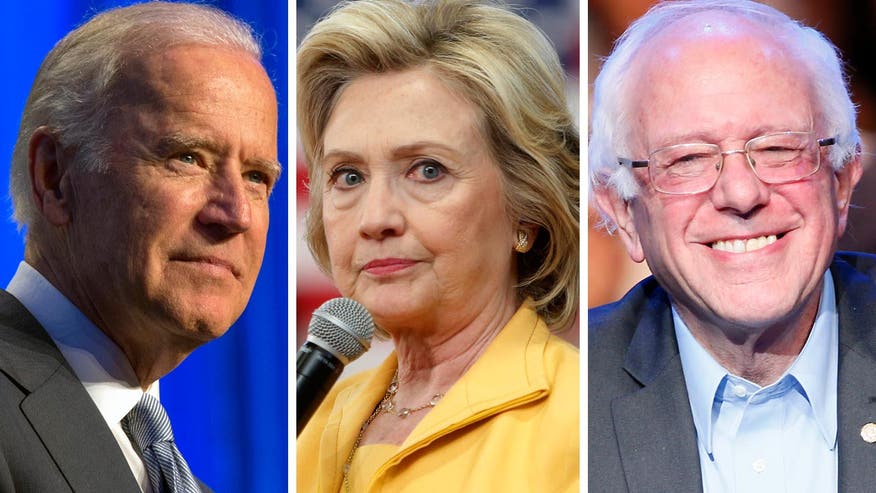 Forget the chatter about millennials, the tech revolution and a new world order. The presidential campaign is taking a ­U-turn and suddenly feels like a reunion of the Woodstock generation.
No wonder — the race is likely to be the last hurrah of the baby boomers, for both candidates and voters.
Donald Trump is 69, Hillary Clinton is 68, and it was 74-year-old Bernie Sanders — slightly too old to be a boomer — who dusted off Simon & Garfunkel for a touching trip down memory lane.
Over a soundtrack of the duo's 1968 hit "America," the Sanders ad shows farmers, families and enthusiastic crowds at his rallies. A mosaic of faces flashes by in a bid to rekindle the idealism of older voters who remember the song and its swelling refrain of "All come to look for America."
The one-minute nostalgia ride is Sanders' upbeat closing statement before Democrats cast their ballots in Iowa and New Hampshire, and the demographic targeting is the key. To win the first two states and have even a long shot at the nomination, the Vermont senator needs to cut into Clinton's big advantage among baby boomers.
To continue reading Michael Goodwin's column in the New York Post click here.
Michael Goodwin is a Fox News contributor and New York Post columnist.