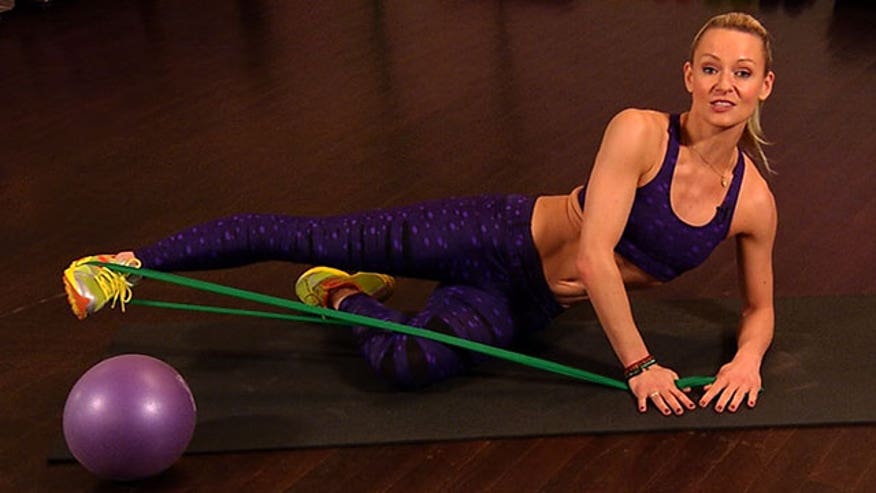 Celebrity fitness trainer Simone De La Rue takes us through her favorite moves from the "Hips, Thighs, and Buns" class she teaches at the Body By Simone studio in NYC.
Check out our two-part video series to get a gorgeously toned beach-ready body in time for summer.
WATCH: How Rock Climbing Can Take Your Workout to New Heights
In the first part, Simone shows us how to sculpt trouble areas with the help of a resistance band.
Glutes and obliques: There are two parts to this exercise. Using a resistance band, lay down on your side, and hook the band around your top foot, holding the ends of the band down in front of you.
Part A: Kick out to the side, and bring the knee back toward the navel. Do 20 reps
Part B: Kick directly behind you, then back into your navel. Do 20 reps
Hips, thighs, and buns: Lean onto your elbows with the resistance band wrapped one foot. Kick your foot out, and bring the knee back in toward the chest. Do 30 reps on each leg.
Check out to take your workout to the next level.