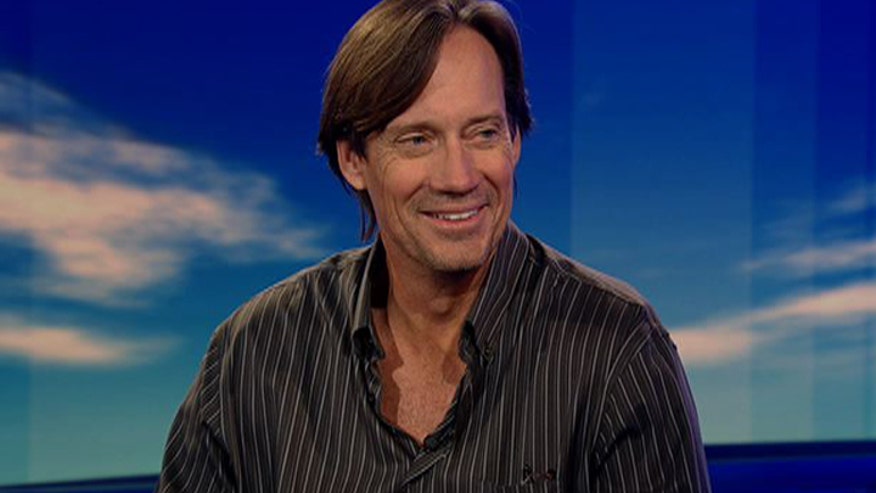 Actor Kevin Sorbo had a secret – and he's just now letting the world know about it.
In 1997, at the age of 38 – Sorbo was engaged to be married and starring as Hercules in the hit TV show of the same name.
Nothing could get him down – or could it?
Recently, Sorbo sat down with Dr. Manny, senior managing health editor of Foxnews.com, to talk about his new book, "True Strength: My Journey From Hercules to Mere Mortal – and How Nearly Dying Saved My Life," in which he details how he suffered an aneurysm in his left shoulder and suffered three strokes in one day.
While filming the fifth season of Hercules in New Zealand, Sorbo started feeling pain in his left arm. He chalked it up to stressful work on-set, but when he returned to the U.S., he decided to see his doctor.
"He found a lump in my shoulder, and he didn't tell me at the time, but he actually thought it was cancer," Sorbo said. "I couldn't even pick up 10 pounds."
Meanwhile, Sorbo visited a chiropractor, who cracked his neck. Something about this alarmed Sorbo, but it wasn't until he was driving home that he started feeling dizzy.
His symptoms became worse – he started losing his vision and his speech was slurred. His then-fiancée, Sam, took him to the hospital.
Sorbo said doctors pumped him full of blood thinners and diagnosed him with the aneurysm and strokes.
He spent eight days in the intensive care unit and went through three months of rehabilitation.
But, he still couldn't get rid of the humming noise in his head, and his balance still felt off.
He said it was at least a year before he started feeling better.
"I turned from Western medicine to Eastern medicine," Sorbo said of his journey. "I did acupuncture and yoga. I was having anxiety attacks."
Sorbo returned to work, scaling back the amount of hours he worked in a day. Scenes were rewritten and stunt doubles stood in for him.
"I didn't want people to know because of ego, fear," Sorbo said. "It was tough on the male ego."
Sorbo said he wrote the book because "if it happened to me, it could happen to you."
Today, Sorbo is feeling much better. He and Sam have three kids, and he continues to work out and play golf. He wrapped Hercules and filmed another TV series, Andromeda, as well as dozens of movies.
Still, his life has changed – and for the better.
"I'm taking life a little slower, trust me," he said.