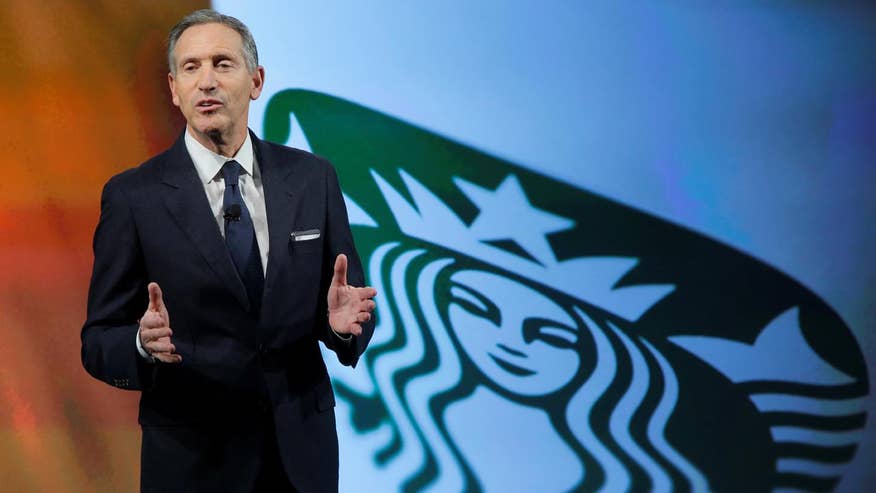 In a restaurant world plagued by episodes of receipt rage, one Starbucks customer flipped the script, surprising a barista with a welcome gift after an unpleasant encounter.
Andrew Richardson, a 20-year-old Starbucks employee who works at a location in Bishop, Calif., says his first encounter on Monday with a customer named "Debbie" started out fairly typically.
"On the 20th, this woman Debbie came through the drive through while I was working," Richardson recalled to ABC News. "She was extremely pleasant, and we had some friendly conversation while her drinks were being made.
"She had multiple drinks, and we didn't have drink carriers. I informed her and she was a touch frustrated like anyone would be," Richardson continued.
TRUMP SUPPORTERS VOW TO BOYCOTT STARBUCKS OVER CEO'S PLAN TO HIRE REFUGEES
The barista says Debbie then asked him to throw away some trash she had been hauling around in her car, but he couldn't do it for her.
"I cannot do this because it would be a California health code violation," Richardson reportedly explained. "She then became a bit more frustrated, but nothing that I would perceive as rudeness. At worst, she was playfully sassy. I really didn't think too much of it."
After the woman pulled off, the barista says he resumed his day.
"It was not a big deal at all in my eyes," he said of Debbie's behavior. "Being in customer service you can experience a lot of negativity and frustration. I try and counter it with positivity and patience. This was an extremely mild interaction compared to other incidents."
FOLLOW US ON FACEBOOK FOR MORE FOX LIFESTYLE NEWS
But Richardson's customer's conscience apparently got the best of her after a little caffeinated clarity.
The very next day, Debbie returned to the Bishop Starbucks and askedRichardson if he'd been working the day before at the drive-thru. When he confirmed that he had been at the window, Debbie started profusley and two chatted for a bit. Before driving off, she handed Richardson a surprising token of repentance.
A woman apologizes to a drive-thru attendant with the kindest inspirational note https://t.co/GwyqEenMzz #Barista #DriveThru #Starbucks pic.twitter.com/jyZfbQg6xb

— Simon Joy (@simonstarjoy) March 22, 2017
"She then handed me the card, [and] I was even more grateful and uplifted," he said. "I thanked her for another minute and she left."
COFFEE COMPANY TAKES ON STARBUCKS' REFUGEE PLAN, PLEDGES TO HIRE 10,000 VETERANS
Richardson opened the card to discover not only a long and, in his own words, "one of the most beautiful and heartfelt things I have ever read," but a crisp $50 dollar bill as well.
"The money was unnecessary. The card alone was the best part. I would have turned the money down had I opened it when she was there. It's hard to take things like that."