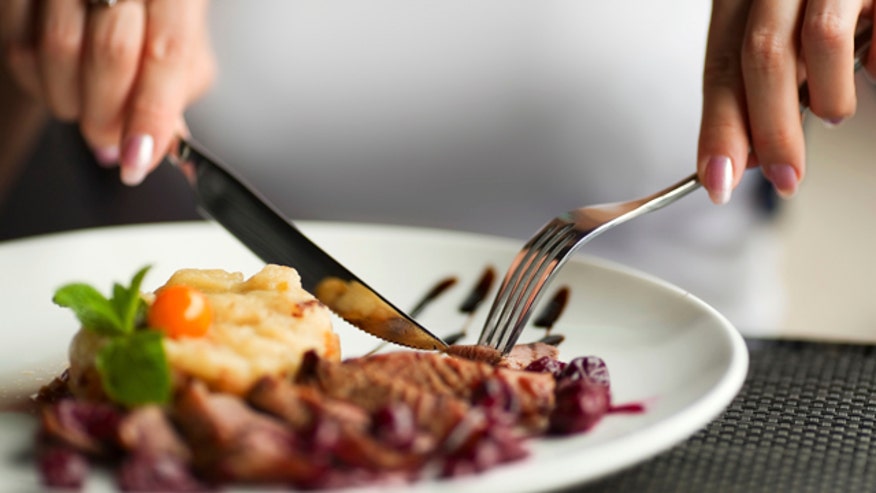 Million of Americans suffering from severe food allergies or dietary restrictions know that finding a place to eat can sometimes be very difficult.
Now, two entrepreneurial students at the University of Michigan have teamed up in an effort to make it easier for people to dine out. Ish Baid and Michael Copley started working on the Edible Project app last year and it's recently been released through Apple iTunes and Google Play stores.
The free app is focused on the Ann Arbor area for now and allows its users to search for food based on their specific dietary needs, ranging from dairy sensitivities, vegan, and even severe gluten intolerance.
PANERA SUED FOR SERVING PEANUT BUTTER TO CHILD WITH SEVERE ALLERGY
"We want to really see how we can take this app and create something that's helpful for our target audience," Baid told MLive. "If we can do it in Ann Arbor, we can do it anywhere."
Baid and Copley are both computer software students at Michigan and finished developing Edible about a month ago, according to MLive. The idea behind the app stemmed from Copley's severe dairy allergy.
To promote the newly launched app, the Edible Team delivered over a thousand care packages with candy, a fortune cookie and a message about the program across their school's campus. By Tuesday, over 500 people had signed up.
"A lot of people have dietary restrictions but don't recognize it as that," Baid said.
"That's also something that makes Edible such an important issue now, because in the future there's going to be even more people with food allergies."
FOLLOW US ON FACEBOOK FOR MORE FOX LIFESTYLE NEWS
To use Edible, users first select a specific dietary restriction, preference or allergy. The app identifies the eight biggest known food allergerns, as well as three different diets. The user can then browse the feed of available options before choosing a place to eat. The app also has a features that allows users to share restaurant experiences with the community.
Other features include menu filtering, price, hours and ratings.