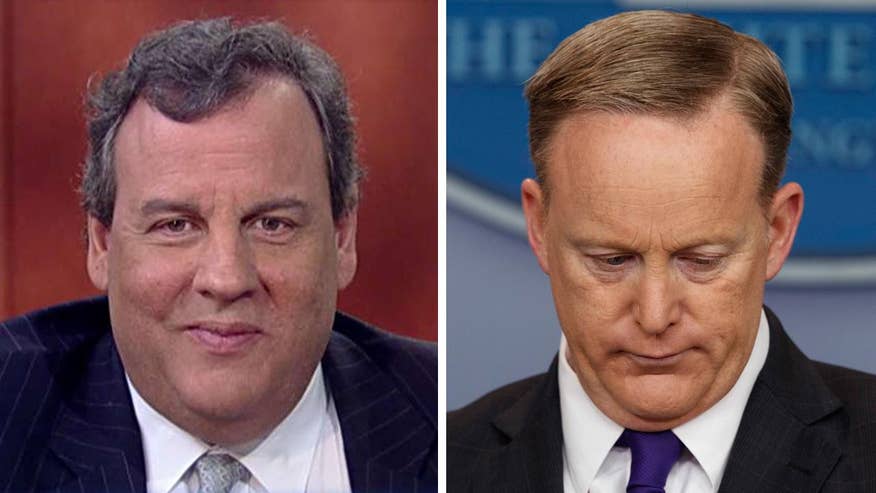 White House Press Secretary Sean Spicer stated during in his daily briefing on Tuesday that Adolf Hitler "didn't even sink to using chemical weapons." His comments garnered plenty of reactions, with a slew of celebs mocking Spicer and some calling for him to be fired.
Barbra Streisand was adamant that Spicer should lose his job for the statements, which came during Passover.
Sean Spicer should be fired for saying Hitler did not use chemical weapons on "his own people." You mean 6 million Jews don't count?

— Barbra Streisand (@BarbraStreisand) April 11, 2017
Hey @seanspicer just resign already you ignorant fool.

— Alona Tal (@talalona) April 11, 2017
Many celebs took to social media to mock Spicer.
"Holocaust Centers" - Sean Spicer pic.twitter.com/pQaXcpofvg

— Zach Braff (@zachbraff) April 12, 2017
Kids to Sean Spicer: "Daddy! Daddy! Can we go to the Holocaust Center?! I want to go on one of the rides! Will they have cotton candy?!" https://t.co/A4v50kXwBE

— Michael Moore (@MMFlint) April 11, 2017
.@seanspicer it takes a special kind of stupid to publicly claim Adolf Hitler didn't use chemical weapons and by-golly you ARE that special!

— Jordan Gavaris (@JordanGavaris) April 11, 2017
In other news, @seanspicer is a dumbass.#HappyPassover

— Duff Goldman (@duffgoldman) April 11, 2017
If donuts were awarded for dumb, Sean Spicer would have his own Krispy Kreme franchise.

— Stephen King (@StephenKing) April 11, 2017
Spicer apologized for his comments later on Tuesday.
"Today I was trying to describe the attack that [Syrian President Bashar] Assad made on his own people using chemical weapons," Spicer told Fox News. "Frankly, I mistakenly used an inappropriate and insensitive reference to the Holocaust, to which there is frankly no comparison.
"Obviously, that is not what I was intending to do. And I — especially during this week [Passover] — regret using that term and apologize and hope that we can focus on the president's decisive action that he took to make sure that we deal with the situation in Syria."