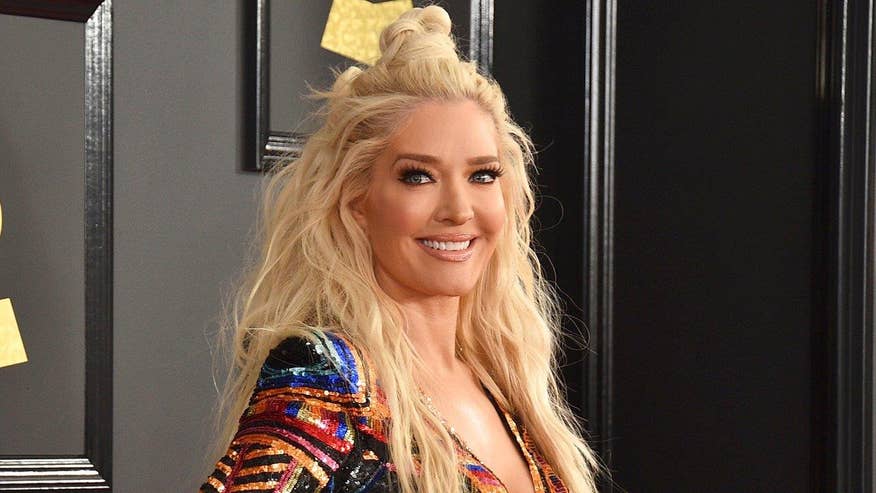 "Real Housewives of Beverly Hills" star Erika Jayne broke down in tears on Tuesday night's episode.
Jayne, whose real name is Erika Girardi, tearfully spat at her co-star Eileen Davidson, "You don't know what I deal with every night.".
Davidson was trying to convince Jayne to let go of her rivalry with co-star Dorit Kemsley.
Davidson said to Jayne, "I don't think [Dorit] really understood what she was getting into. I don't think she's evil. She's already saying 'sorry.' What do you want then? There's nothing she can say or do that can make it okay? She didn't kill your child."
That's when Jayne lost it.
"Don't every bring up killing my child again because my child could get killed," Jayne said through tears. Her 24-year-old son is a police officer.
"Your kid doesn't put on a uniform every day and night and put his life out on the line for people he doesn't know. Don't ever talk about my f--king kid again. Shut the f--kup. You don't know what I deal with every night."
A shocked Davidson apologized and said she simply meant Kemsley didn't "commit some horrible heinous crime."
But Jayne was not ready to forgive her so easily.
"That's really insensitive," she said. "Your kid's not out there. Don't you ever talk about anyone that puts on a uniform and defends and serves their public. F--k you for that. My son is under fire every night, especially in this climate. And I'm not going to tolerate that --t from any of you."