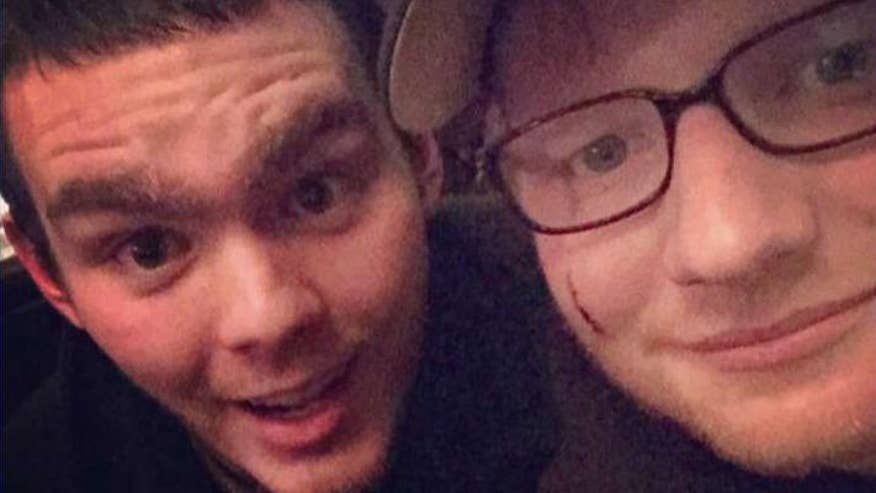 Ed Sheeran should thank a Real Housewife for contributing to the recent success of his latest chart-topping song.
Kandi Burruss of "The Real Housewives of Atlanta" fame was given writing credit, alongside co-writer Tameka "Tiny" Harris and producer Kevin Briggs, for the 26-year-old's artist's new single, "Shape of You."
ED SHEERAN RETURNS TO THE CHARTS
The 40-year-old recently made the announcement on Instagram.
Fans on social media have since posted mashups of "Shape of You" alongside TLC's 1999 hit track "No Scrubs" for having a similar beat. Harris previously received a Grammy Award for her writing contributions to the American girl group's hit single.
FOLLOW US ON FACEBOOK FOR MORE ENTERTAINMENT NEWS
Burruss is no stranger to the music world. She's also a Grammy Award-winning singer/songwriter who contributed to "No Scrubs," as well as Destiny's Child's "Bills, Bills, Bills," *NSYNC's "It Makes Me Ill," and Mariah Carey's "X-Girlfriend," among others.
Sheeran's track is currently topping Billboard's Hot 100 chart.