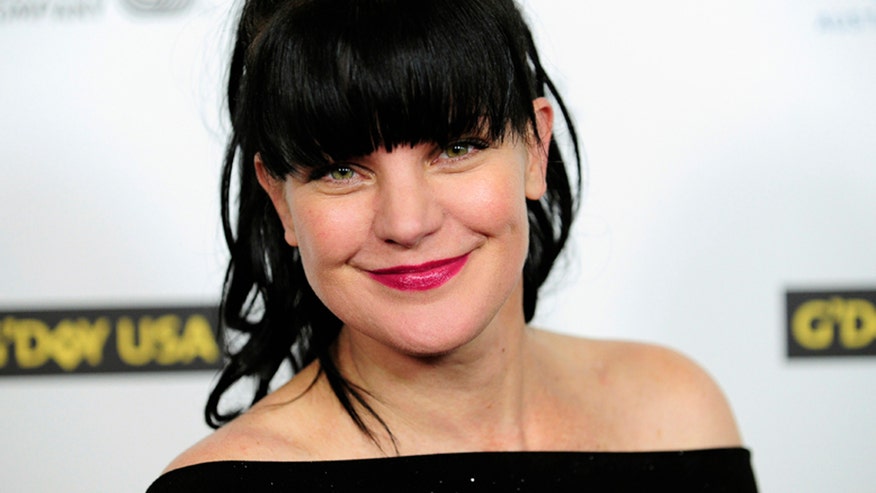 "NCIS" star Pauley Perrette has strong feelings about President Donald Trump's administration.
"Proud to be an actor tonight #SAGawards Even though some of you think our jobs eliminate us from loving our country and having an opinion," she tweeted after the SAG Awards ceremony late Sunday, in which celebrities including Ashton Kutcher, Mahershala Ali, Simon Helberg and Julia Louis-Dreyfus spoke out against Trump's executive order banning citizens from Iran, Iraq, Syria, Sudan, Libya, Yemen and Somalia from coming to the United States.
She added about 20 minutes later, "'Out Of Touch Celebrities Opinions being shoved down my throat' WHAT? You don't know me! I'm overwhelmed with sorrow doing as much as I can."
An hour later, Perrette, 47, launched into a rant about everything from her personal problems to the president's policies.
"You think my thoughts don't matter because I'm an actor?" she wrote. "I had thoughts when I worked for a car lot, taco bell, was a bartender, and worked as a cook assistant in the bottom of a boat in a foot of dirty fish water… You think I'm not a regular human? If it impresses you, I also cum laude graduated in Sociology, Psychology and Criminal Science and wanted to be FBI, my dream," she continued.
She then launched into a diatribe about her own life's difficulties.
"My (VERY REPUBLICAN) dad is in the ER and I'm terrified because I love him so much, politics doesn't stop my daddy love, I'm his little kid scared to death right now," she lamented. "My dog is in intense surgery and rehab. And I'm scared. My boss Gary died suddenly and his memorial was today and I miss him and it sux. Three of my friends died this year. Does this seem like 'CELEBRITY PROBLEMS?'"
She added, "I live in a s—–ty old house. Use my paycheck to help others however I can. I don't own anything of value … You have been fooled by an illusion of excess. Trumps, Kardashians, yes, some celebrities, that money means more than your soul. But don't blame me. I don't believe in that s—t. I believe in living simply, being honest, working hard, fighting injustice and GOD."
Perrette then explained her God's political leanings are different from those of the POTUS, adding, "My loving God, who would NOT be building walls, pulling people off planes, judging and punishing. But SOMEONE wants to play God. But You're not God. You are a power-hungry flawed, narcissist human who does not feel like we are all human."
She concluded, "This is NOT my country. NOT my constitution. This is NOT about the election, BTW. It's about what's happening now … You chose an insane dictator who just wants to win, and is nuts and doesn't give a s—t about you. Just wants to rule the world … [In the great words of] Tears For Fears: 'Everybody Wants To Rule The World.' I sure don't," she said. "But someone should that has a heart and a soul."
This article originally appeared in Page Six.