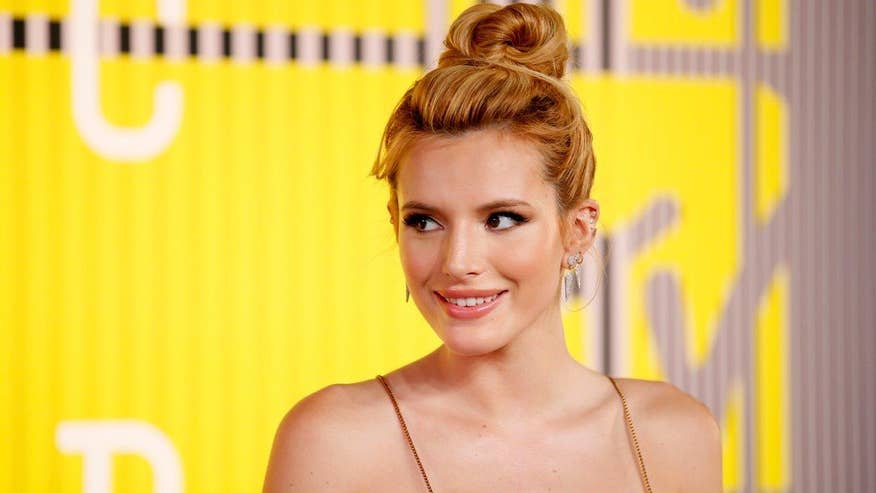 Pasadena, Calif. – Bella Thorne may be frequently photographed, but it doesn't mean she has a loving relationship with the paparazzi.
"Paparazzi is a really big struggle because pictures can make things seem a certain way and that kind of always can f--k you because you're like 'It's really not like that guys.' …So that's pretty hard," she told FOX411.
Thorne, who is known for posting nearly nude snaps on her social media accounts also complained about the haters she encounters online.
"…I think people just trying to change you all the time on social [media] that's one big thing I campaign for all the time is to stop social media hate. There really should be harsher laws against it because it's just ridiculous."
Thorne told People things turned dangerous briefly after she went through a public breakup. She said she "was getting death threats for a hot minute because they thought I had cheated on my ex, which is a total lie."
So has she ever considered not posting? She told us sometimes it's the paps that push her to post.
"I like to post it before [the paparazzi] do…Me and my ex Tyler [Posey], they got paparazzi photos of us kissing…like I didn't want that out. We weren't even boyfriend-girlfriend yet. We were just hanging out and being low-key about it, and he really doesn't like paparazzi and things being blown up on the Internet, and he's not used to it," she recalled. "So it was definitely a different turn for our relationship, and I think it kind of f--ks you, and it kind of f--ked us in a way. It definitely did and it is what it is."
Since her breakup, the actress hasn't hesitated to show off her wild side. Currently, she's sporting blue hair.
"I've always been this odd I was just never allowed to be, and now I'm really myself," she said. "I like being the weirdo; people think I'm weird and I love it because I am. I am so weird and odd."
The singer was speaking to the press on Tuesday to promote her new Freeform show "Famous In Love" at the Television Critics Association Winter Press Tour.
The show features Thorne as a young starlet navigating Hollywood and balancing the ups and downs of relationships along the way.
"Hollywood isn't as glamorous as everyone thinks, and I think that's really cool about the show. We get to show how unglamorous it can be."
"Famous In Love" premieres April 18th.
You can follow Blanche Johnson on Twitter @blancheFOXLA.