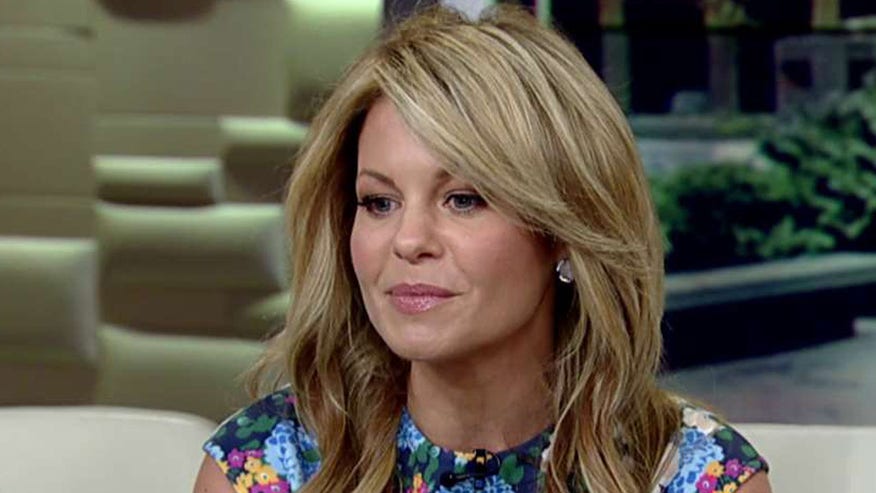 LOS ANGELES – Candace Cameron Bure, most notably known for her role as DJ Tanner on "Full House" told FOX411 she doesn't like being called a teen heartthrob.
"I don't know if I was anyone's teen heartthrob but I think I was everyone's big sister and I feel more comfortable with that anyway," the "Fuller House" star told us on the blue carpet at the Teen Choice Awards Sunday night.
In addition to her "Fuller House" gig, Bure co-hosts "The View" and splits her time between New York and California. The mom of three also admitted that social media plays a huge presence in her life.
"[Social media] plays a huge part in the media today," she explained. "If you are not on social media…it's like how television shows are getting ratings and the engagement that is happening and the photos that are posted. Bummer if you don't like to do it, but I'm glad I like to do it and then I have my kids to help me when the times I don't feel like doing it."
Before taking home two awards—favorite actress in a comedy and also "Fuller House" for favorite comedy—Bure admitted that the award show was a big deal for her.
"This is from the teens and we love that and that's a huge part of the 'Fuller House' audiences, so we are happy to be here," she said. "This is a really big deal for us. You know 'Full House' back in the day was never nominated for anything, so the fact that 'Fuller House' comes out of the gate with three nominations— we are just in it to celebrate…win or lose it doesn't matter."
You can follow Blanche Johnson on Twitter @blancheFOXLA.