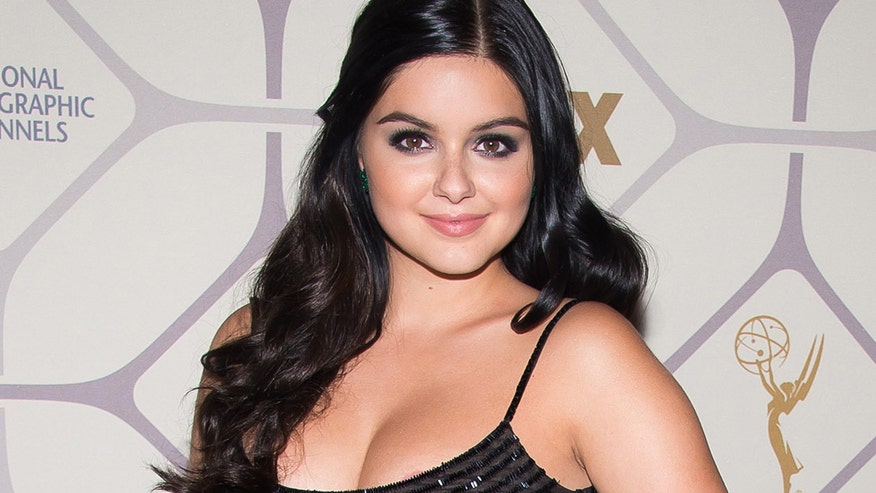 Ariel Winter just turned 18, and lately she's been gaining social media attention for posting nearly nude snap after nearly nude snap.
Winter plays a nerdy, college freshman on the ABC show "Modern Family." Her outfits in real life differ greatly from her character's covered up style. Is Winter headed down a dangerous Hollywood path?
Some fans think she is.
#ArielWinter is on her way to being the next @lindsaylohan #callingit

— Elyse G (@Elyse17) July 18, 2016
I'm looking forward to Ariel Winter's inevitable public meltdown.

— Parker Waits (@Parker_Waits) July 5, 2016
Amy Palmer, founder and CEO of PowerwomenTV, told FOX411 Winter is going through a typical Hollywood evolution from child star to adult.
"She's been on television almost her entire life and has come of age in the advent of the Kardashians. She's learned that the [more skin] you show, the more press coverage and attention you get in Hollywood. We've seen this before countless times. From Britney Spears to Christina Aguilera to Kim [Kardashian] and her sisters, she's trying to break free from her good girl image to a sex symbol," Palmer said.
However, one expert speculated Winter's case may actual be more unique. Dr. Montana Miller, associate professor at the Department of Popular Culture at Bowling Green State University, said Winter is trying to show off her body transformation following negative comments she received.
The 18-year-old had breast reduction surgery and has previously opened up about being called "fat" by her critics.
"The Internet scrutiny of her body has pushed her over the limit that any person would experience," Miller said. "Perhaps her seemingly inappropriate posting of nearly nude photos is an in-your-face rebellious response. [It's] a way of asserting that she owns her body and not the massive anonymous invisible crowd of critics out there who have been haranguing her for the past months."
Either way, brand expert Scott Pinsker cautioned that Winter's new career strategy could backfire. He said Winter runs the risk of not appealing to a family-friendly audience.
"Ms. Winter's highly-sexual transformation is certainly bad for her brand identity as a Disney-friendly, teenage actress, but she's now 18. She probably assumes that she's reached the end of that road anyway. By debuting her new look and new brand image with a social media splash, she's maximizing her public exposure. For better or worse, she's telling us how she wants to be perceived. It's up to the public and Hollywood producers to either accept it or reject it."
Fox News.com Reporter and FOX411 host Diana Falzone covers celebrity news and interviews some of today's top celebrities and newsmakers. You can follow her on Twitter @dianafalzone.