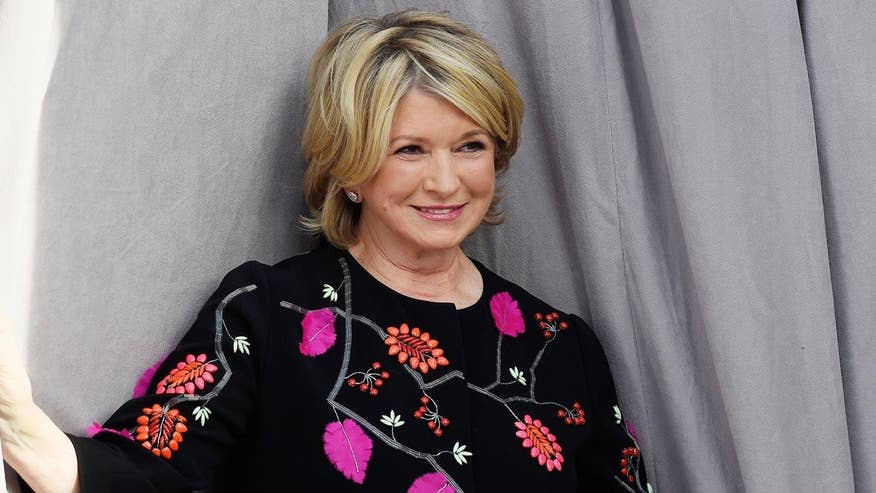 Martha Stewart is getting her own crafty Amazon Prime series, "American Made," joining Katie Couric (Yahoo's Global Anchor) and Chelsea Handler (new Netflix talk show) as big-name TV media personalities taking their second (or third or fourthh) acts to the digital world – for big bucks.
Katie Couric reportedly signed a $10 million deal for her renewed contract with Yahoo as their Global Anchor, Chelsea Handler has a $10 million deal with Netflix to do three shows a week, and Martha Stewart is reportedly making $200K per episode for Amazon. Those are all in the same ballpark as big-time TV contracts. For comparison, Stephen Colbert makes about $5 million a year hosting "The Late Show," and Lester Holt makes about $10 million to anchor NBC's nightly news.
According to Amy Palmer, the Founder & CEO of PowerwomenTV, the draw for big names to go digital is not only to collect a nice payday, but to generate buzz and stay relevant in a changing media landscape.
"If you're a brand, company, start-up or a celebrity and you're not embracing or adapting to digital content, you are already too late," said Palmer. "It's all about being relevant. And to celebrities, this is what drives them; being in the spotlight, the press, and generating buzz. That's why you see celebrities like Katie Couric, Martha Stewart and Chelsea Handler going digital. We now live on our phones, iPads and devices."
"Finally TV folks have realized the future is online. They are offering the big money and that is where all the new jobs are," said Rob Shuter, Executive Editor at Naughty Gossip.com. "At the moment online is what's next. This is where all the opportunities are. So many celebs regret getting on social media too late, they don't want to miss out on this. They believe these new jobs will make them even more money and make them even more famous."

But that doesn't always mean digital companies are making money on their big celebrity investments.
"The jury is still out on whether these investments in talent in digital will pay off," said Charles Coxe, co-founder at Saga Content, a small creative agency specializing in cultural communications. "Right now, the audience engagement doesn't justify it, but we're still in the frontier thinking stage. Once more people settle into consuming content online, those viewership numbers will only go up, and audiences will naturally be drawn to the names they already know from TV."
Marketwatch Reporter Jennifer Booton also questions whether celebrities' huge salaries are good bets for digital companies long-term, especially when there is cheaper, less famous talent available.
"When you look at say Buzzfeed, whose content also garners significant views, but whose videos are often void of celebrities, those lucrative celebrity deals come into question," Booton said. "We seem to be in a new era of video content -- one in which no-name millennial actors and more affordable social media and YouTube influencers are more relatable to an increasingly millennial audience."
Although Martha Stewart is a legend in the DIY lifestyle category, Palmer pointed out the do-it-yourself maven now has intense competition from no-name online talent.
"In the case of Martha Stewart, you had a brand that was once valued at $2 billion dollars in it's heyday, and now is competing in the space of mommy bloggers and Instagram stars who brand themselves as lifestyle experts and have millions of followers on social platforms," said Palmer.
But even if she's late, at least Stewart is getting started. Shannon Self, social media expert and founder of WeGotchYou, a social media consulting firm, told FOX411: "Influence is the new currency and going digital one day very soon won't be an option but a requirement."
Fox News.com Reporter and FOX411 host Diana Falzone covers celebrity news and interviews some of today's top celebrities and newsmakers. You can follow her on Twitter @dianafalzone.