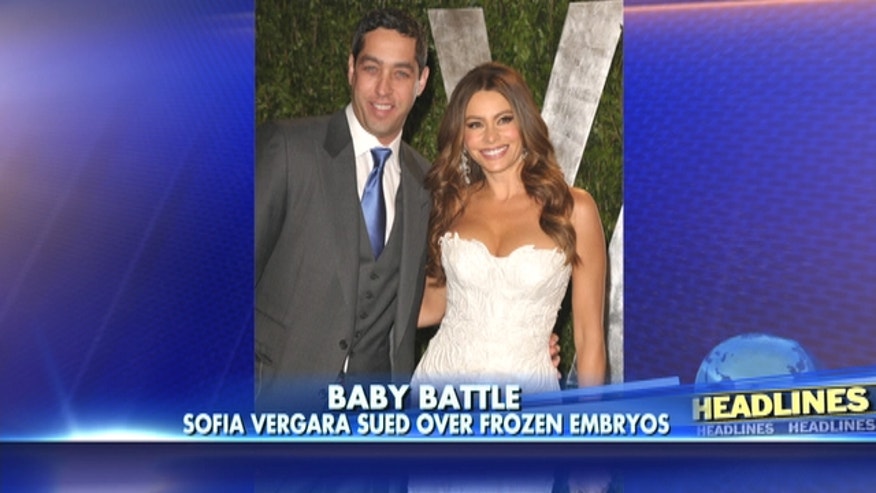 Sofia Vergara was hoping that her ongoing battle with former fiancé Nick Loeb over their frozen embryos would end on Tuesday, but a California judge thought differently.
During a hearing, the "Modern Family" actress' lawyers argued that the penal code states that if someone uses genetic material from another person without consent, it's a criminal offense.
But the judge would not hear it, the NY Post's Page Six reported, allowing Loeb's legal team to move forward with a civil lawsuit he filed against Vergara in April seeking custody of the embryos in order to implant them via surrogate.
In his lawsuit, Loeb accuses the actress of being "physically and mentally abusive" in numerous occasions and claims his former flame refuses to agree to their preservation under all circumstances.
In an op-ed for the New York Times in April, Loeb said he longs to become a parent and doesn't want the "two lives" they created to be "destroyed or sit in a freezer until the end of time."
"A woman is entitled to bring a pregnancy to term even if the man objects," he wrote. "Shouldn't a man who is willing to take on all parental responsibilities be similarly entitled to bring his embryos to term even if the woman objects?"
Speaking to Howard Stern in May, Vergara said she has done nothing wrong and that she doesn't want to have a baby with someone she's no longer with.
"More than a mother, (a baby) needs a loving relationship of parents that get along, that don't hate each other," she said, clarifying that she doesn't hold an ill will against her ex, "but obviously he has a problem. A kid needs parents. I wouldn't want to bring kids to the world that is already set against them. It would be so selfish."
She went on to say the former couple has a signed contract as part of their agreement that he apparently did not take seriously at the time, and he has to accept it.
"If it was so serious to him, this issue, which I totally respect because it's serious, then you should've taken it more seriously at the time. There is a contract. He can't do anything," she said. "We did it two times. You make the mistake the first time. Two times? And now you want to change your mind?!... You have to follow what you sign."
Vergara and Loeb dated on and off for several years before ending their engagement in May 2014. The actress is now engaged to be married to actor Joe Manganiello.
Like us on Facebook
Follow us on Twitter & Instagram