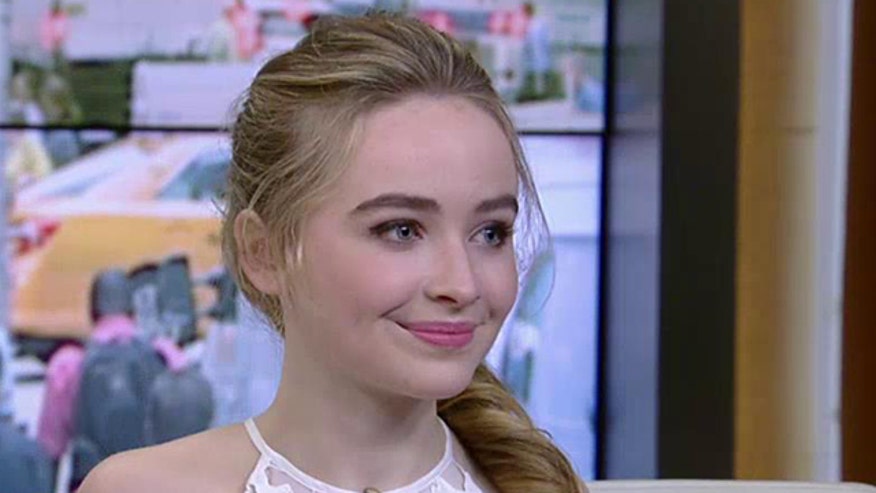 From "Girl Meets World" to "The Odd Couple," lately the TV world has been obsessed with bringing back the tried and true series of yesteryear. Whether it's a spinoff or a straight-up continuation of a past series – like HBO's return of "The Comeback"—these shows all bank on one concept: That nostalgia equals viewers. But does it? What constitutes a hit? And is the reboot TV trend nearing the end of its natural lifespan?

The ratings for the original "Odd Couple" TV show were low for its time, with most of the show's fame coming years later in reruns. Gary Marshall, the producer of the 1970s series, has been rumored to have joked that nobody saw the show. However, the 2015 retboot numbers have been strong, with 13.6 million viewers tuning in for the show's first season. Similarly, CBS' reboot of "Hawaii Five-0" drew a staggering 14 million viewers at its height in 2010.
But TV reboot success isn't always so obvious. The finale of "Boy Meets World" brought in 10.2 million viewers while the spinoff, "Girl Meets World," debuted to 5.2 million viewers in 2014.

Pop culture expert Lisa Durden believes that though the numbers for "Girl Meets World" pale in comparison to the "Boy Meets World" digits, Disney has still succeeded with the spinoff.

"Well no one is really hitting the big numbers now because we have devices we can watch TV on. We have YouTube. We have Netflix and all of these different platforms where we can get our content," she explained. "But when you see a show like 'Girl Meets World' hitting over two million today, that's huge! That's today's version of 10 million viewers."
Elizabeth Wagmeister, television reporter for Variety, said there are several factors that need to be in place in order for a reboot to see success.

"A successful reboot has to make sense for modern audiences and new viewers who may not be familiar with the original series, on which the new series is based," she said. "Just because a show was a hit back in the day, does not necessarily mean it will still be a hit in 2015, so while familiar characters and story lines will act as a backbone, a reboot is an entirely new show and should be treated as such."

The media and viewers alike have taken notice of Hollywood's tendency to remake classics. With recent news headlines like "Remake central: Has Hollywood run out of new ideas?" and "Reboots, remakes and reimaginings rule the film and TV world," the industry has seen some criticism for the influx of reboots on the small screen.
But Wagmeister believes spinoffs can work well for networks because of the brand recognition.

"There is the notion of no new ideas in Hollywood, which of course gets a ton of criticism," she said. "Sometimes it's a lot easier to look at a show and you already know what it was and either create a reboot or spinoff or sequel. Brand recognition is also appealing knowing that viewers will be familiar with it, they will know what it is and I think networks are really hoping that that brand recognition makes them want to tune in."
Dan Gainor, VP of business and culture for the Media Research Center, added that reboots can struggle like typical programming, and they aren't guaranteed to draw viewers.
Just ask the producers behind "Joey," a spinoff of "Friends" that was cancelled in the middle of it's second season, leaving episodes unaired. Similarly, "The Carrie Diaries" – a prequel to "Sex and the City" – was cancelled after its second season, which brought in only 1.6 million viewers; while the "Sex in the City" finale brought in 10.6 million viewers.
"Failure is easy in Hollywood where TV shows might get a handful of episodes to make a case for themselves. Reboots -- from 'The Muppets' to 'Heroes Reborn' to 'Girl Meets World' -- all have the same issues that any new show has," Gainor said. "They have to provide compelling entertainment with a mix of good writing, acting and plot. Lots of new shows fail. I think we just notice more when it's a name we already know."
Wagmeister said she suspects the spinoff trend isn't going anywhere anytime soon.
"It seems like every time Hollywood criticizes another spinoff or reboot for having no original ideas... another one is announced. So I think that we will continue to see more of these, and hopefully they will be original in their own rights."
You can follow Blanche Johnson on Twitter @blancheFOXLA.