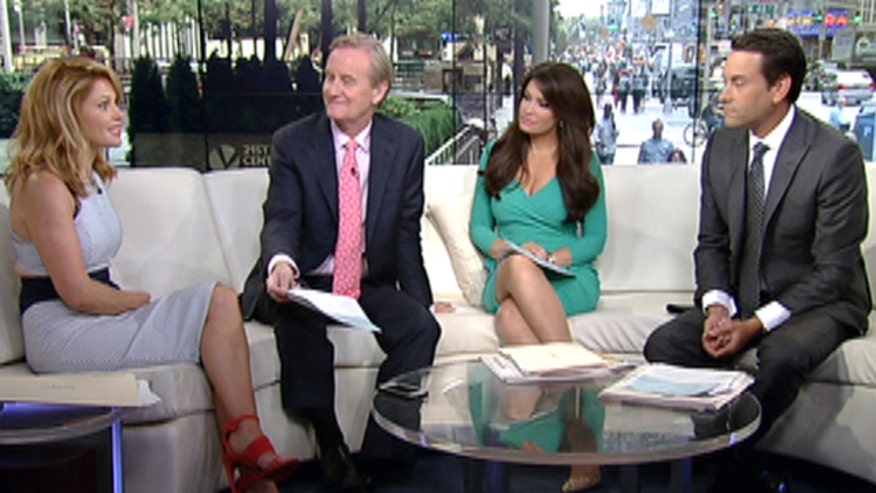 The latest star to join "The View" is the latest star to get into hot water for comments she made on the show.
On Wednesday's edition, Candace Cameron Bure compared Internet trolling and cyber bullying to rape.
"I've never been more verbally abused in my life than on Twitter, and specifically in the last few months, having come on this show," she said. "A lot of people don't agree with me. That's fine, don't agree with me. But you don't have to verbally abuse me and rape me."
"That's what they do to me on Twitter," she continued, opening herself up to even more Twitter comments.
Yeah, Candace Cameron Bure, getting mean tweets are NOTHING like being raped. Stop comparing everything that hurts your feefees to rape!

— Shitagi Nashi (@yvalaresistance) October 1, 2015
@TMZ @fishwrapped Candace Cameron Bure's choice of the word rape to describe what is being done to her by online criticism is melodramatic.

— Tori (@torinspiration) October 1, 2015
The comments were prompted during the Hot Topics segment as the hosts discussed Lena Dunham's decision to hand over control of her Twitter. Dunham said she received hateful comments after posting a photo of herself in her boyfriend's underwear, labeling the responses as "verbal violence."
Whoopi Goldberg was not surprised with the backlash Dunham received.
"The minute you put yourself out there in someone's underwear, you can't be surprised," Goldberg said.
It's not the first time a celebrity has compared life in the spotlight to being raped.
Kristen Stewart had to apologize after saying in a 2010 interview that seeing photos of herself in tabloids was "looking at someone being raped."
And when asked in 2014 if she ever Googles herself, Charlize Theron said: "When you start living in that world, and doing that, you start feeling raped." The Oscar winner stressed that she wasn't complaining about her privileged life but rather as a single mother of a two-year-old son who is constantly targeted by paparazzi.
A representative for Bure did not immediately return our request for comment.