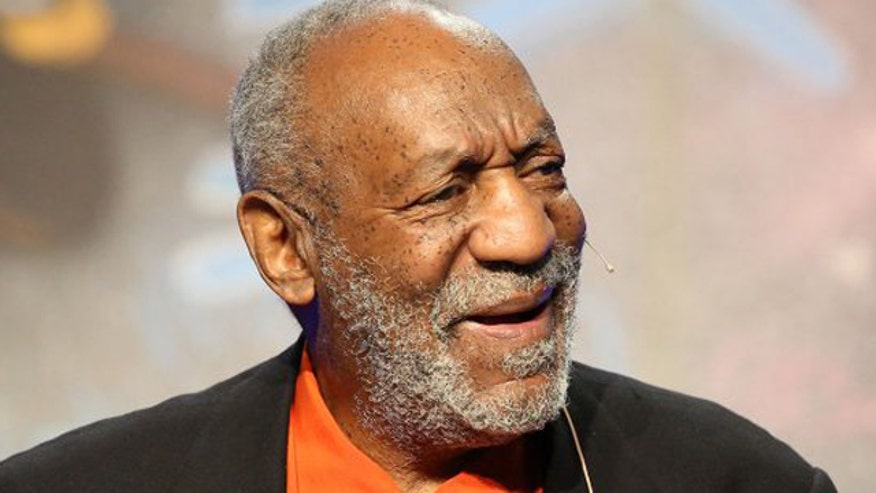 Bill Cosby reportedly said in sworn testimony a decade ago he had paid women after sex to keep the affairs from his wife and suggested he was skilled at understanding nonverbal clues for sexual consent and called an accuser a liar.
The New York Times reported the revelations Saturday after obtaining a copy of a transcript from a deposition Cosby gave in lawsuit filed by a former employee of Temple University who alleges he drugged and molester her.
The Associated Press obtained excerpts from a deposition last month that revealed Cosby admitted he procured Quaaludes with the intent of giving them to young women he wanted to have sex with.
Cosby told lawyers for Andrea Constand, who worked at Temple and brought the suit, that he was a "pretty decent reader of people and their emotions in these romantic sexual things," according to the transcript obtained by the Times.
Cosby said he offered to pay for Constand's education and paid another woman who he had met in 1976. He said he funneled money to one of the women he had sex with through his agent so his wife wouldn't find out.
The comedian said he figured his wife would have found out eventually that he was helping her with furthering her education, though Constand never sought any money from him. However, Cosby said, "My wife would not know it was because Andrea and I had sex," according to the newspaper.
The case was settled on confidential terms.
Cosby has continually denied accusations made by dozens of women who claim he sexually assaulted them. He has never been charged with a crime, but the accusations have shredded his image of a good-guy, fatherly figure.
At points during the deposition, Cosby also described his sexual encounters with the women in detail.
The deposition also paints Cosby as emotionally charming, but he also spoke about disregarding relationships to pursue other women.
He suggested he was skilled at understanding women and nonverbal cues signaling sexual consent.
Cosby said he sparked a relationship with Costand in the early 200s and invited her to his house and had conversations about her family and plans for future education.
The relationship between the two continued for several years until Costrand claims he drugged and molested her in his Pennsylvania home.
Bruce Castor, the suburban Pennsylvania prosecutor who declined to bring charges in the Constand case a decade ago, told the AP earlier this month that if he is elected again he would review the unsealed court documents to see if Cosby committed perjury.
The Associated Press contributed to this report.