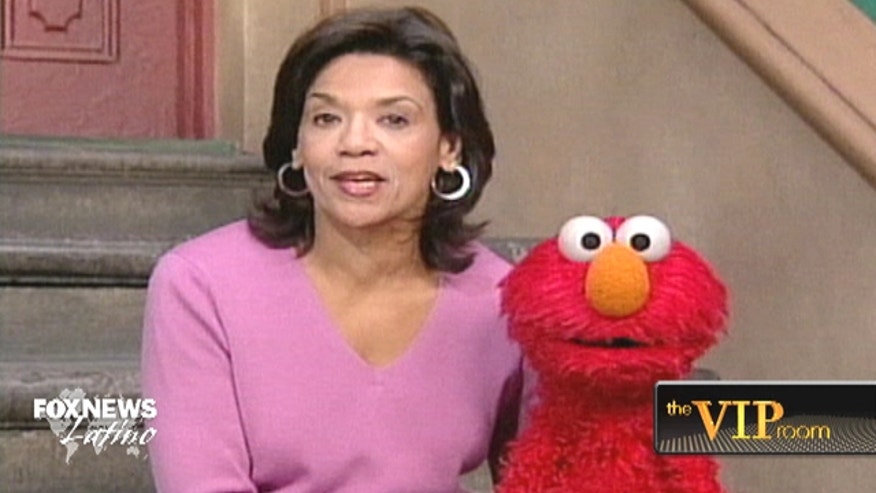 M is for Maria.
L is for legend.
After 44 years on "Sesame Street," Sonia Manzano is retiring from the kids show where she became a staple playing the role of Maria, a lovely store clerk.
In a sit-down for a video interview with Fox News Latino, Manzano talked about why she is leaving, what she believes her legacy is and what she'll miss most about the show.
The Puerto Rican actress who grew up in the South Bronx said her greatest legacy is probably opening the door for other Hispanics who aspired for a career on television.
"All you watched was black and white television and 'Leave it to Beaver' and 'Father knows Best.' I wondered what I was going to do in a society that didn't see me," Manzano told Fox News Latino.
She said she contributed to changing that by bringing a Latin face to national television in 69, when Sesame Street was first aired. "I think it's very important that other young Latina girls saw me and [some of them have] said 'If I hadn't seen you on television I wouldn't have gone into broadcast'."
Manzano ,65, has shared in 15 Emmy awards as a member of the Sesame Street writing team. Over the years, Maria inspired generations of kids and families as the owner of the neighborhood repair shop with her husband Luis (played by Emilio Delgado) on Sesame Street.
"It isn't easy because kids are very harsh judges," Manzano said of the misnomer that children's television is easier. "They are not going to be polite. They aren't going to laugh to make you save face."
Manzano credits the muppets and the puppeteers for the show's success.
"I think I'll probably miss hanging around with the Muppets most," she explained. "We really had a good time. There were many times when you couldn't go on because they would crack you up. They were at my feet all the time, it's really great to have all these men around groveling at my feet for 44 years."
As for Manzano's favorite muppet?
"Everyone knows I love Oscar the Grouch," she said. "He is very nuanced…when I'm talking to Oscar I'm never sure if I am talking to an 8-year-old or am I talking to a 44-year-old who is going to invite me out to a drink or something (...) He's got a deep voice and I appreciate that. A puppet with a deep voice is rarity on the show and I like that."
Bryan Llenas currently serves as a New York-based correspondent for Fox News Channel (FNC). Click here for more information on Bryan Llenas. Follow him on Twitter @BryanLlenas.