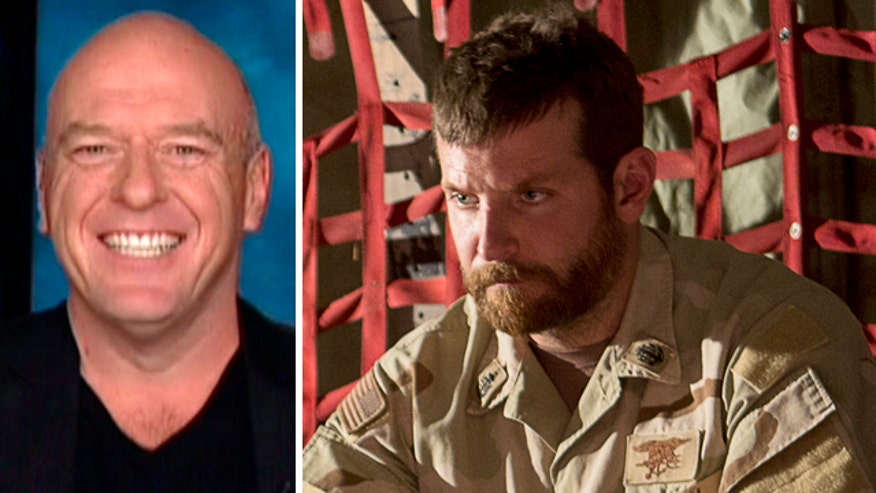 LOS ANGELES – A chameleon has nothing on Big Jim Rennie (Dean Norris), who has gone through so many personality changes on "Under the Dome," it's surprising he hasn't been diagnosed as having multiple personalities.
First, he was the take-charge guy who wanted to save the town, especially his son Junior (Alexander Koch). Next, he was the tough guy, who turned out to be a dictator, and wanted everyone to follow his orders. Nothing stopped him, including murder, if he thought the end justified the means.
"He's different because he's just unapologetically…I don't want to say evil but he's unapologetically a force to reckon with," Norris says of his role. "He does what he does and he's not all that concerned about what happens. He's a straightforward guy in that way."
Now, Season 3 is going to show us yet another side of Chester's Mills' only remaining city councilman: a sarcastic sense of humor that will help him get through all the new challenges presented by the dome.
"This year, it reboots," Norris tells FOX411. "Big Jim has had his rage, so he is back to wanting to save the town. He's the guy who might not be a great neighbor, but he's the guy you want helping out when the aliens … or whatever … come to the dome. Everybody else is taken in by the shenanigans but Big Jim, with his sarcasm, sees through it all."
With the survival of Chester's Mill as his goal, you'd think Big Jim would take all the help he can get. But he doesn't take it kindly when anthropologist Christine Price (Marg Helgenberger), who was visiting Chester's Mill on a mysterious errand when the dome came down, decides to take a leadership position. After all, she isn't even a local.
"They're antagonistic," Norris says. "Not at first. But then Big Jim realizes that she might not be the person she says she is. And they get into it midway. We are going to tangle."
For folks who haven't watched the first two seasons of "Under the Dome" and are thinking they might want to start, the producers say it isn't necessary to binge watch Season 1 and 2. Tuning in to the two-hour season premiere will be like a primer, bringing the story up-to-date. It also means new viewers will get the answers to the questions raised in the first two seasons without the two-year wait.
"We get the dome down and then we're going to deal with the people who are controlling it," Norris teases.
The fact that Season 3 of "Under the Dome" will provide some closure doesn't mean the end is in sight. New questions will be raised even as the old questions are answered. In fact, this season is setting up the series with a new direction that can continue for a few more years -- and not just in the U.S.
"The global reaction is insane," Norris says. "Last year, I went over to Europe to promote it. I get tweets from Brazil, Argentina, Australia and Spain. It's been pretty cool. It's such a different show in that it's the sci-fi thing, which is its own genre, and the people that are into that will love it."
As much satisfaction as he derives from playing Big Jim, Norris, who played Walter White's brother-in-law and DEA Agent Hank Schrader on "Breaking Bad," says he would also enjoy the opportunity to do a guest-star appearance on the critically acclaimed series' prequel, "Better Call Saul."
"There's been very minor talks about it, but the scheduling … they shoot the same time we do," he says. "Maybe over the next few years, we'll figure it out." But that doesn't mean he hasn't watched. "I enjoyed it very much. Looking forward to next year. We DVR'd it and watched them."
The two-hour season 3 premiere of "Under the Dome" is Thursday, July 25 on CBS.