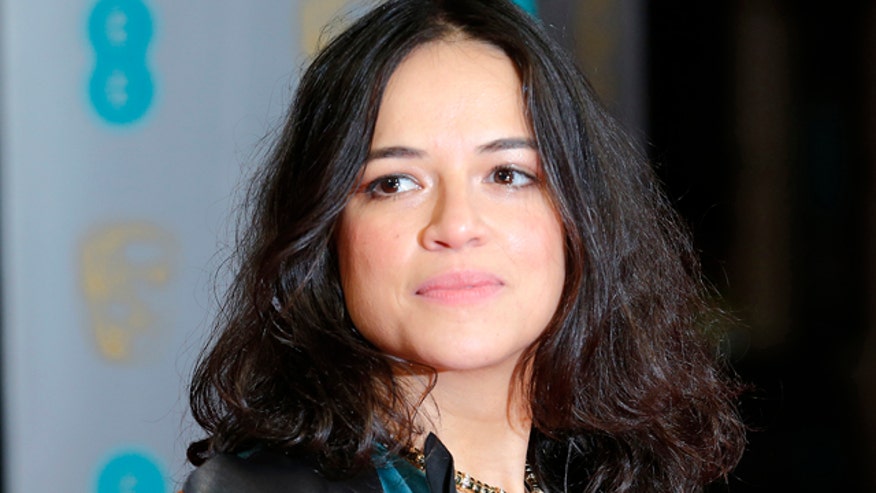 Michelle Rodriguez made headlines last year with some of her wild-child behavior, but the actress revealed in an interview with Entertainment Weekly that a lot of her behavior stemmed from her trying to cope with the death of her "Fast & Furious" costar Paul Walker.
"I actually went on a bit of a binge," she told the magazine through tears. "I went crazy a little bit-- I went pretty crazy. A lot of the stuff I did last year I would never do had I been in my right mind."
Some of the incidents Rodriguez may have been referring to were when she was snapped drunkenly groping Cara Delevingne, or when photos surfaced of her getting cozy with Zac Efron.
"I felt like nothing I could do could make me feel alive, so I just kept pushing myself harder and harder," she recalled. "I was traveling and I was having sex. And I was just trying to ignore everything that I was feeling."
She called Walker "the deepest guy I know" and said it was only earlier this year that she was able to start to heal.
"I just woke up [one morning] with a profound respect for living," she says. "I stood tall one day and I said, 'You know what, Michelle? Stop f—ing hiding. Go manifest.' And all of a sudden, I picked myself up and started hustling."
Walker and his friend Roger Rodas died in a car crash on Nov. 30, 2013. "Furious 7," which Walker was filming at the time of his death premiered at the SXSW Festival on March 16. The movie will hit theaters on April 3.