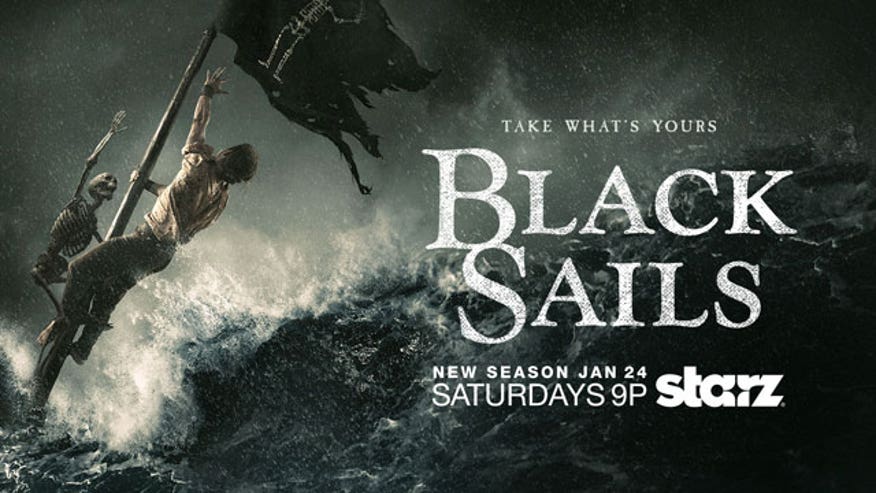 If you're a fan of sword-fighting, eyepatches and bathing irregularly (if at all), you're probably psyched for the second season of Starz's "Black Sails."
If you're not yet familiar with the series, "Black Sails" serves as a prequel to Robert Louis Stevenson's 1883 novel "Treasure Island," expanding upon some of the themes introduced in the classic tale.
FOX entertainment correspondent Michael Tammero recently met with two of the show's stars — Toby Stephens and Hannah New — to get some insight into the second season of their swashbuckling Starz series.
"Flint is actuially in 'Treasure Island' … the treasure that's in 'Treasure Island' is actually Flint's treasure," says Stevens, who portrays Captain James Flint on the show. "['Black Sails'] is sort of looking back in time: Who is Flint? How did he amass this treasure? What is the treasure? And what happened to his crew?"
Hannah New also holds her own as Eleanor Guthrie, the head of the illegal going-ons in New Providence Island. "She's quite a forthright young woman," New tells Tammero of her character.
Watch the video above for the rest of their interview, along with Stephens' and New's attempt to "pirate-ify" their names based on Tammero's "pirate name generator."