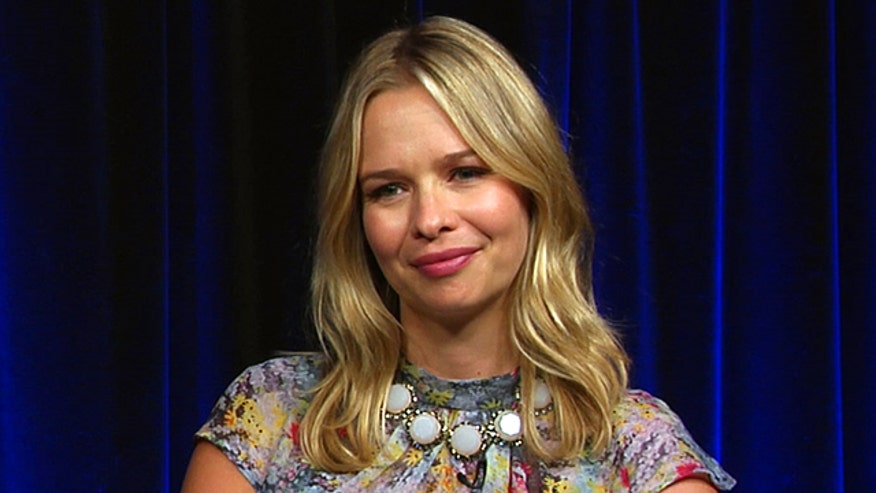 Here's everything that's happening out there:
Jessica Alba basically wore a bandeau (below) to promote "Sin City: A Dame to Kill For" at San Diego Comic-Con this Sunday. So if she's indeed the "dame" the movie is referring to, these are the toned abs of a woman who necessitates brutal murder:
Cant get enough of Bravo's "Ladies of London"? Before tuning in to tonight's episode, learn a little more about Marissa Hermer's transition to life overseas, and what she really thinks of her castmates.
On Sunday, "Spring Breakers" actress Vanessa Hudgens arrived at the Young Hollywood Awards wearing a skimpy half-shirt that showcased her abs. It's a look we doubt she'll recreate at the Old Hollywood Awards ceremony in 60 years.
Zack Snyder revealed the first photo of Gal Gadot as Wonder Woman from his upcoming film "Batman v Superman: Dawn of Justice," and, understandably, she looks pretty miffed that her name isn't in the title.
Great time at #SDCC this year! #WonderWoman #DCTrinity http://t.co/iPhukjD0F3 pic.twitter.com/JobeSzwfH4

— ZackSnyder (@ZackSnyder) July 26, 2014
Aretha Franklin got hassled at a Johnny Rockets restaurant in Niagara Falls for sitting at an empty table while waiting for her takeout order. Apparently, the Queen of Soul's kingdom doesn't extend to the realm of burgers and fries.
"Harry Potter" actor Daniel Radcliffe opened up about losing his virginity, telling Elle magazine that he had a "really good first time." Pretty boring stuff, in our opinion, so hopefully the kid who played Ron Weasley will sit for an interview in the near future and tell us about his first disastrous attempt at lovemaking.
On Sunday's "Keeping Up With the Kardashians," it was revealed that it took two assistants to smear sand on Kim's butt during her Thailand photoshoot in April. Two of them. Just let that sink in for a while.
Susan Sarandon was asked by the Daily Beast if she's partaken in any psychedelic drugs lately, and Sarandon gave a long, roundabout answer that basically amounted to yes, but only in the great outdoors. So don't expect her to show up high to an IMAX screening of "Hercules" in 3D, no matter how amazing that might be for someone in her condition.
Victoria Beckham has reportedly owned 13 engagement rings during her 15-year marriage to David Beckham. We like to imagine it's because they keep slipping off her increasingly emaciated fingers and getting lost down the kitchen sink, but no, it's because she really likes expensive jewelry.
Selena Gomez and Cara Delevingne were photographed in shirtless blazers with an exotic bird during Selena's birthday blowout last week (below), which is smart, because if you're going to take a photo with a wild animal, you want the least amount of protective layers between you and its talons.
57-year-old Steven Bauer, best known for his roles in "Ray Donovan" and "Scarface," is dating an 18-year-old who describes herself as a "full-time wildchild." So if you're wondering why you never got a date with Steven Bauer, it's because you were only a part-time wildchild. And not 18.
And finally, USA Today has created an interactive coffee calculator that determines how much money you're spending on Starbucks every year, or, in other words, how much of your income you're literally flushing down the toilet.