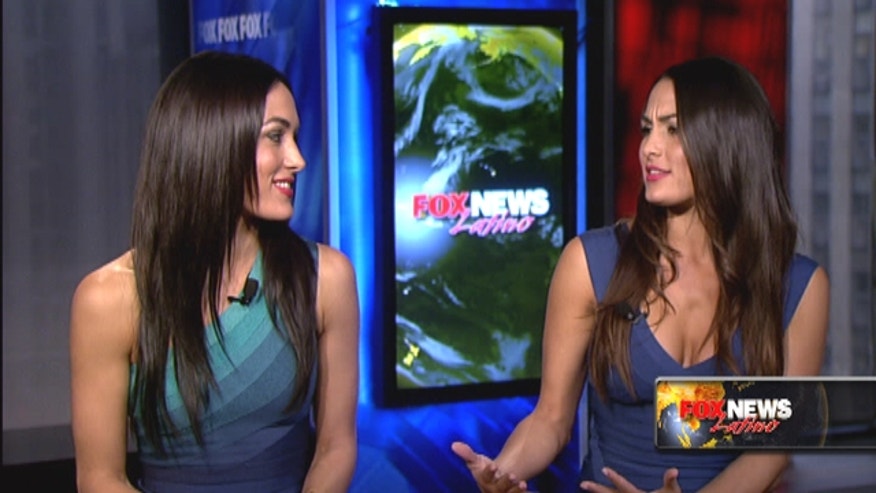 World Wrestling Entertainment has been graced with the presence of the Bella Twins, Nikki and Brie, since 2007.
In the ring, the half-Mexican, half-Italian sisters are manipulative, malicious bullies who have cheated their way to the top and caused drama wherever they go.
Off camera, the sisters are actually funny, intellectual and nice.
This Sunday, the sister will finally show the world their softer side during a new reality show called "Total Divas" on the E! Network.
"Our characters on T.V. are mean, they're like bullies," Brie told Fox News Latino. "So when you tune in to 'Total Divas' you're going to see the Bella Twins are really sweet girls."
"Total Divas" will show how the sisters struggle to balance their profession and personal lives. It also gives viewers a glimpse of their private, day-to-day lives. It also introduces Bella Twins fans to their significant others, WWE main event-ers Daniel Bryan and John Cena, who appear frequently on the show.
"We've always kept it very private, so now it's going to be out in the open," Nikki Bella said of her beau, Cena. "You're really going to see what an amazing man John is."
Nikki and Brie Bella, real names Nicole and Stephanie Garcia-Colace, spoke with Fox News Latino about life on the road and what the fans can expect to see this Sunday.
For more on "Total Divas," the sisters Latina roots and their thoughts on both their boyfriends facing off against each other at WWE's "Summerslam," see the videos above.
Follow Victor Garcia on Twitter @MrVicGarcia
Follow us on twitter.com/foxnewslatino
Like us at facebook.com/foxnewslatino