Here are some of the world's top-earning TV entertainers in 2017, according to Forbes magazine.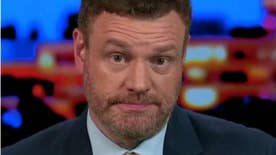 Steyn: Left not interested in Russia until Trump
Author and radio host on the media hysteria over the 'secret' Trump-Putin meeting at the G-20 that wasn't really a secret, the new obsession with the president's health and fat-sha...
After months of waiting, fans of AMC's "The Walking Dead" finally know how long they have to wait before the premiere of Season 8.
It was announced that creators David Benioff and D.B. Weiss will develop a brand new show for the paid cable giant.
Rapper, producer, singer-songwriter and actor Drake posted a picture of a check on his Instagram proving he is still receiving royalties from his role on "Degrassi: The Next Genera...
Ed Sheeran made waves - and drew online scorn - for his cameo on the season 7 premiere of "Game of Thrones" on Sunday night - but he's far from the first musician to appear on the ...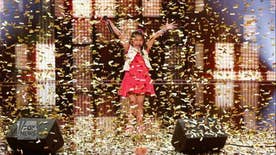 9-year-old Angelica Hale proves you dont have to be older than a 5th grader to have talent. She blew the competition away on Americas Got Talent
Director Jeremy Podeswa, who directed six episodes for the "Game of Thrones" defended his decision to cast Ed Sheeran in a small cameo on the show's season one premiere.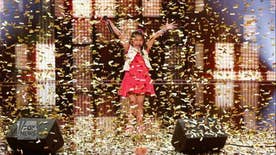 The easy part is over on this season of "America's Got Talent."
Greg Evigan, the genial star of shows like "My Two Dads" and "B.J. and the Bear" from the '70s and '80s was among the old faces of TV participating in the rebooted "Battle of the N...