Trial begins in U.S. for Venezuelan first lady's nephews accused of drug smuggling
By ,
Published December 04, 2016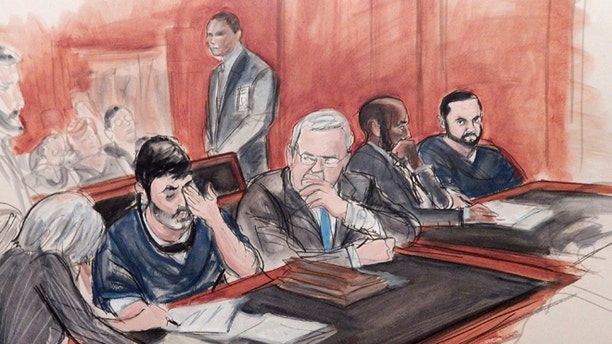 A U.S. prosecutor has told jurors in a New York courtroom that two nephews of Venezuela's first lady thought they were so powerful they could ship a ton of cocaine to the United States.
Prosecutor Emil Bove made the comment during opening statements Monday at the trial of Efrain Campo and Francisco Flores.
The nephews of Venezuelan first lady Cilia Flores are charged with conspiring to import 800 kilograms of cocaine into the United States last year.
Defense lawyers for the men urged jurors to conclude that the sting operation by the Drug Enforcement Administration was so flawed that they must acquit the men.
Campo attorney John Zach said the nephews made "stupid, stupid decisions" that led to their arrests but never conspired to sell drugs.
Like us on Facebook
Follow us on Twitter & Instagram
https://www.foxnews.com/world/trial-begins-in-u-s-for-venezuelan-first-ladys-nephews-accused-of-drug-smuggling