Somali immigrant accused of dressing up as nurse, sexually assaulting woman in labor
By Adam Shaw, ,
Published January 09, 2018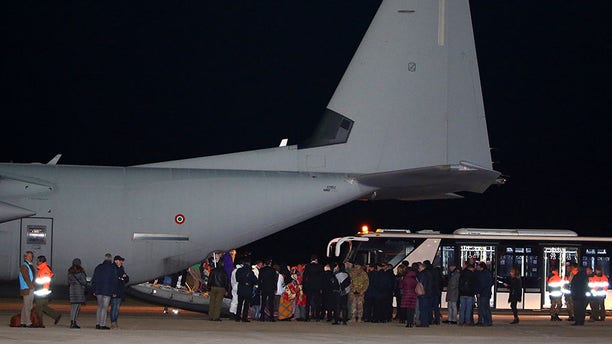 A Somali immigrant allegedly donned a nurse's uniform, broke into a delivery room in a Rome hospital on New Year's Eve and sexually assaulted a woman in labor, in the latest case of migrant crime to shock Italy.
La Stampa reported that 38-year-old Ali Abdella is accused of barging into the delivery room at Sant'Eugenio hospital on after stealing a set of scrubs. Once he got into the delivery room, he is alleged to have groped the woman's leg and genitals and then masturbated in front of her.
The woman reportedly screamed, alerting nurses and doctors, who in turn called the police.
Abdella, who reportedly has lived in Italy for five years on a residence permit, was arrested and is now awaiting trial on charges of aggravated sexual violence and theft.
La Stampa reports that Abdella's defense team has requested a psychiatric evaluation. When his lawyer was asked what Abdella was doing at the hospital, he replied: "Only God knows."
Migration from African and Middle East countries is a fiery topic in the current Italian political climate and Italians will go to the polls in March where immigration is likely to be a top issue.
Currently, the populist Five Star Movement is leading most polls and is predicted to pick up about 25-30 percent of the vote in a broad field of parties. But Five Star's skepticism about forming coalitions means they are unlikely to muster enough seats to form a government, leaving the door open to right-wing rivals Forza Italia -- led by former Prime Minister Silvio Berlusconi -- to form a government.
Should that outcome occur, Forza are likely to form a right-wing coalition that includes the Northern League -- which has campaigned strongly for control of migration flows into the country.
https://www.foxnews.com/world/somali-immigrant-accused-of-dressing-up-as-nurse-sexually-assaulting-woman-in-labor