iPhone manufacturer says underage interns found at factory in China
By ,
Published December 05, 2015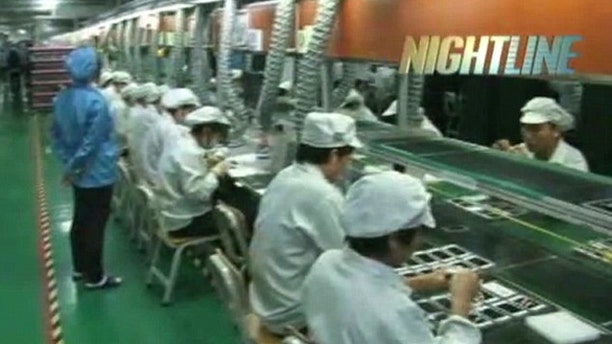 The company that manufactures Apple's iPhone says it has found underage interns as young as 14 working at one of its factories in China.
Foxconn Technology Group said Tuesday the interns were found by a company investigation at its factory in the eastern city of Yantai and were sent back to their schools. China's minimum legal working age is 16.
Foxconn, owned by Taiwan's Hon Hai Precision Industry Co., said it was investigating with schools how the interns were sent to its factory.
The company faced a complaint in August that vocational students were compelled by their schools to work in its factories in China. Foxconn said the students were free to leave at any time.
https://www.foxnews.com/world/iphone-manufacturer-says-underage-interns-found-at-factory-in-china