Austria sees more asylum applications than births in 2015
By ,
Published April 20, 2016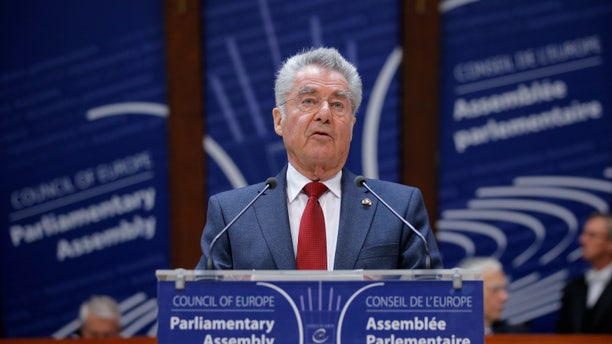 Austria saw more asylum applications in 2015 than it saw births, President Heinz Fischer announced Wednesday, in a dramatic new perspective on the impact of the refugee crisis.
Fischer said Austria received 88,000 applications last year, while the number of live births was estimated at 82,000 in 2014.
"[This] cannot become a permanent state of affairs," he told the Council of Europe.

The announcement comes one week after Austrian police charged eight suspects with assault after a fight broke out at a play sympathetic to refugees. Police say protesters in the audience carried banners saying "multiculturalism kills."
Austria sealed its borders to refugees in early March, sparking a domino effect of border closures across the Balkans that resulted in a pile-up of migrants in Greece. The influx led to a recent European Union deal with Turkey to combat the crisis.
Also Wednesday, the European Union's statistics agency announced that EU nations granted asylum to more than 330,000 applicants last year, as more than 1 million people arrived in search of sanctuary or jobs. According to Eurostat, that's a 72 percent increase over 2014.
Around half of that number, or 166,100 people, were Syrian citizens, while 27,600 came from Eritrea and 23,700 from Iraq. Germany, Sweden, Italy and France approved most applications. Germany took in 60 percent of the Syrians.
The Associated Press contributed to this report.
https://www.foxnews.com/world/austria-sees-more-asylum-applications-than-births-in-2015