Accused Daycare Hit-And-Run Driver Gets $100,000 Bail In Florida
By ,
Published December 28, 2016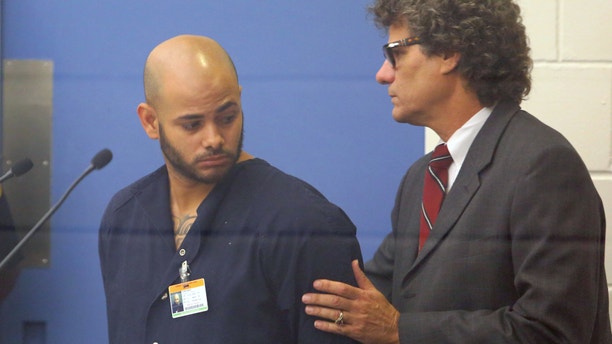 Despite authorities considering a man accused in a deadly crash at a Florida daycare center as a "severe threat" to society, a judge did not raise the bail over $100,000.
A 4-year-old girl was killed and 14 others, all but one of them children, were injured.
Prosecutors sought to raise Robert Corchado's, 28, bail to $250,000 during a hearing Monday morning, arguing he was a flight risk.
Prosecutor Lisa Gong Guerrero said Corchado was at large for 24 hours before turning himself in after allegedly crashing into a convertible, sending it spinning in a KinderCare building in Winter Park, FL. She said that Corchado rented an SUV during that 24-hour span, the Orlando Sentinel reported.
"What are you going to rent a car for, but to flee?" she said in court Monday.
Florida Highway Patrol Cpl. Brian Gensler, a traffic homicide investigator, told the court that Corchado was viewed as "a severe threat to flee the country," the Orlando Sentinel reported.
Corchado's defense attorney, Daniel Tumarkin, argued for a $7,500 bond, saying his client was not a flight risk.
"On the contrary, he turned himself in to the Orange County Jail," he said.
Corchado testified in short answers during the hearing. He said he has three young children – a 9-month-old, a 3-year-old and a 5-year-old – and would live with his mother if he was released.
"I turned myself in as soon as the bondsman came to get me," Corchado said, according to the Orlando Sentinel.
The judge ordered him to stay in central Florida if he is released on bail and told him not to drive.
If he's released, he'd likely be arrested on violation of probation charges in neighboring Seminole County.
The Associated Press contributed to this report.
Follow us on twitter.com/foxnewslatino
Like us at facebook.com/foxnewslatino
https://www.foxnews.com/world/accused-daycare-hit-and-run-driver-gets-100000-bail-in-florida