Woman slashed in the face on NYC subway train
By ,
Published January 25, 2016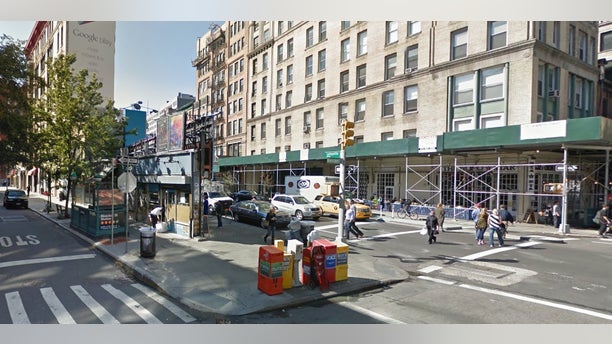 Police in New York City said they were on the hunt for a man suspected of slashing a 71-year-old woman in the face on a Manhattan subway train Monday.
The southbound 6 train was approaching Bleecker Street around 7:15 a.m. when a man sitting across from the woman got up and slashed the left side of her face with an unknown object, according to cops.
Both the man and woman got off the train when it stopped. The suspect escaped on a southbound D train.
Police say they're investigating what may have provoked the man to attack. They add that he's believed to be 18-20 years old, possibly black or Hispanic.
The victim was taken to Bellevue Hospital where she's in stable condition, police say.
The Associated Press contributed to this report.
https://www.foxnews.com/us/woman-slashed-in-the-face-on-nyc-subway-train