WATCH: NC deputy busts a move in dance-off
By , FOX 13
Published February 15, 2017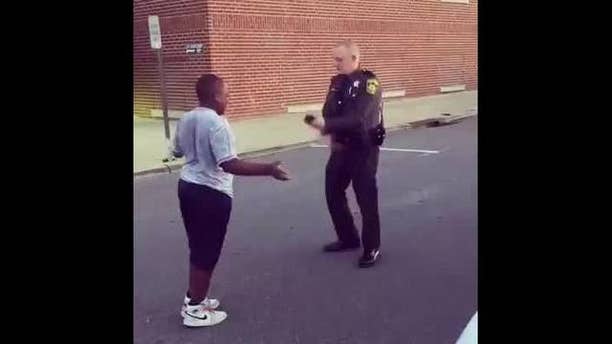 An officer in Nash County, North Carolina was challenged to a dance-off by a boy named "Jason."
No one knows quite who won, but their awesome moves are getting a lot of attention online!
"They got onto the topic of dance, and Jason told Deputy Williams, 'I bet I could dance better than you,' and the two just went at it!" a deputy told ABC News.
Video of the dance-off was taken by another deputy showing Deputy C. Williams taking the challenge. "Jason decided to challenge Deputy C. Williams to a dance off," the caption said on Facebook. "Who do you think won?"
"That officer showed us that things can change if we give each other a chance and try open up more," said one commenter on the post. "Definitely a tie," said another commenter.
Click here to read more from Fox 13. 
https://www.foxnews.com/us/watch-nc-deputy-busts-a-move-in-dance-off