Turkey worker pleads guilty to beating the stuffing out of Butterball birds
By ,
Published November 30, 2015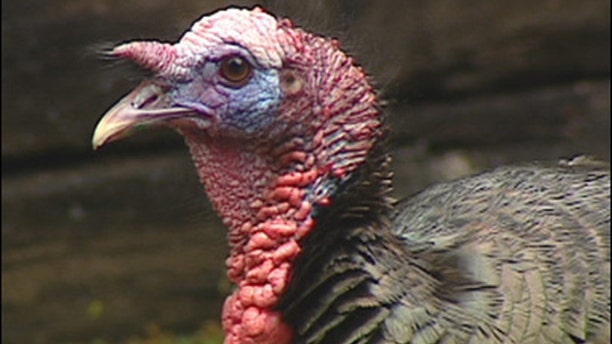 A worker at a North Carolina Butterball turkey processing plant has been sentenced to jail time and fines after an animal rights group captured hidden camera video of him and other workers abusing live birds.
Brian Douglas pleaded guilty Tuesday to felonious cruelty to animals, after prosecutors produced a video showing him and other Butterball employees kicking, bashing and throwing live turkeys in the Shannon, N.C., plant. The video was shot last November and December by an undercover investigator from Mercy For Animals. Officers from the Hoke County Sheriff's Office raided the plant late last year after receiving the video and later arrested Douglas and four others.
[pullquote]
"Butterball allowed a culture of cruelty and abuse to fester at its company-owned factory farms," said MFA Executive Director Nathan Runkle. "Before ending up in restaurants and grocery stores, turkeys killed for Butterball are routinely crowded into filthy warehouses, neglected to die from infected, bloody wounds, and thrown, kicked, and beaten by factory farm workers."
Company officials said the abuse was an isolated example.
"As we have since we first learned of the incident at our Hoke County facility, Butterball condemns the actions of the former associates involved and will continue to cooperate fully with all external investigations and authorities," a company statement read. "Animal care and well-being is central to the operations of our company and we are committed to the care and well-being of our turkey flocks."
Douglas was sentenced to 30 days in jail and ordered to pay $550 in fees and fines. Four other Butterball employees were also charged with cruelty to animals, but their cases are still ongoing.
Click here to watch the undercover video (WARNING: Graphic content)
https://www.foxnews.com/us/turkey-worker-pleads-guilty-to-beating-the-stuffing-out-of-butterball-birds