Those aren't golf balls: Large hail chunks pelt Colorado fairways
By Joel Langstein, ,
Published June 21, 2018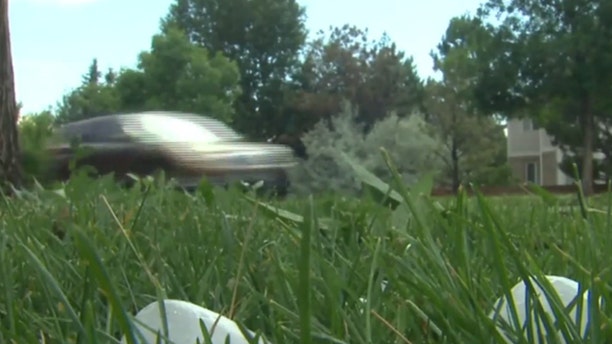 Photos emerged Wednesday depicting damaging storms and large hail across the Denver area this week -- complete with golf ball-size chunks of hail pelting golf course fairways.
Staffers at Aurora Golf Club were working tirelessly to clean up the hail mess. In some instances, it was difficult to distinguish between golf balls and hail stones at area courses.
Weather conditions are expected to gradually improve in the next couple of days, aiding cleanup efforts.
Forecasts say the next chance for thunderstorms in the Denver area will be Friday afternoon.

https://www.foxnews.com/us/those-arent-golf-balls-large-hail-chunks-pelt-colorado-fairways