Texas man claims he was told to remove American flag over 'threat' toward Muslims
By ,
Published November 30, 2015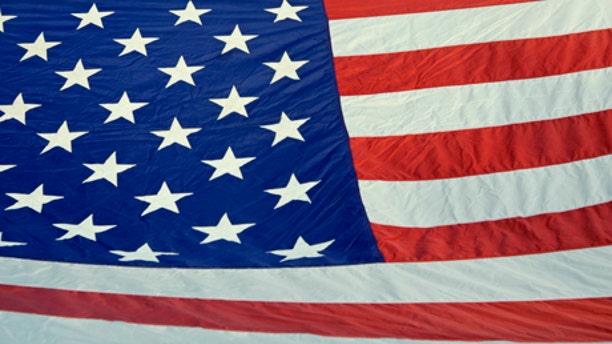 A Texas man is standing defiant after he claims he was told by his apartment complex that  he had to remove an American flag from his balcony because it was a "threat towards the Muslim community."
Duy Tran told KHOU that he has friends who died for the country, so he decided to hang one from his balcony after moving into a new apartment in Webster, Texas. However, he said that soon after he hung the flag, he was told by his apartment complex manager he had to remove it.
"What really stunned me is that she said it's a threat towards the Muslim community," Tran told the station. "I'm not a threat toward nobody."
In a statement to KHOU, the manager for Tran's apartment complex, the Lodge at El Dorado, said she appreciates residents' patriotism but displays must conform to community guidelines.
"Such guidelines maintain the aesthetics of our apartment community and provide for the safety of all residents," the statement said. "The apartment community already proudly displays our country's flag in a safe and appropriate manner at the entrances to our community."
Tran told KHOU he has no plans to remove his flag.
"I'm gonna leave my flag there, as an American, until she shows me proof that I don't have the right to leave my flag there," he said.
https://www.foxnews.com/us/texas-man-claims-he-was-told-to-remove-american-flag-over-threat-toward-muslims