Supporters of American pastor jailed in Turkey say he is scapegoat, push for his return to U.S.
By ,
Published February 22, 2017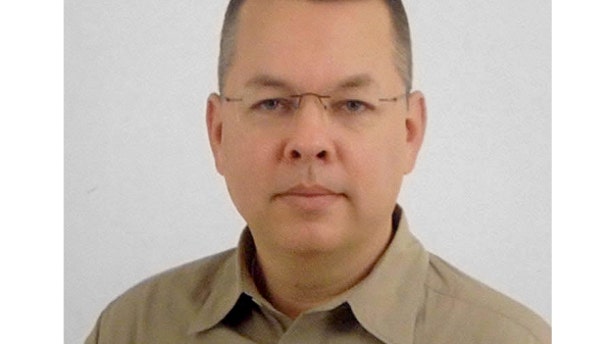 Supporters of an American pastor who has been held in a Turkish prison since October say they have been struggling to put together his defense because the Ankara government has kept them in the dark.
The regime of President Recep Tayyip Erdogan has held the Rev. Andrew Brunson, of North Carolina, since last year, when he was accused of having ties to a U.S.-based cleric who allegedly was involved in a coup attempt last summer. But that's about all his backers know about the case.
"The problem we have is that his file is sealed, his Turkish attorney doesn't have access to the file, and there hasn't been any evidence that has been presented," said Cece Heil, the executive senior counsel at the American Center for Law & Justice, a Washington D.C. non-profit law firm working on the pastor's case, told Fox News.
"It's been extremely hard to prepare any defense or to know what is at issue here."
Brunson's supporters, who included both Republicans and Democrats in Congress, have reached out to the Turkish government. In a letter sent a few days ago, several congressional members demanded Brunson's release and depicted him as a victim of a crackdown against perceived threats – including many Christians -- to the Islamic leaders in the government.
"Mr. Brunson has worked peacefully in Turkey since 1993," the letter to Erdogan said. "There appears to be no evidence to substantiate the charges against him for membership in an armed terrorist organization. We respectfully ask you to consider Mr. Brunson's case and how the recent treatment of Mr. Brunson places significant strain not only on him and his family, but also on the robust bilateral relationship between the United States and Turkey."
Brunson's troubles began in October, when he went to a local police station to pick up what he thought was a permanent residence card. Police told him he was being deported on national security grounds.
He was detained, and during that time denied access to legal counsel, according to supporters.
About two months later, while he was still in detention, officials charged him with membership in a terrorist organization.
Beyond the letter to the Turkish president, Brunson's attorney this week reached out to U.S. Secretary of State Rex Tillerson, asking him to intercede and help get Brunson released and returned to the United States.
"We have no indication of why" they singled Brunson out, Heil said. "He was a pastor in Turkey for 23 years with no problem."
https://www.foxnews.com/us/supporters-of-american-pastor-jailed-in-turkey-say-he-is-scapegoat-push-for-his-return-to-u-s