Seattle softball coach resigns after allegedly sending players on 'cute girl' scavenger hunt
By ,
Published December 01, 2015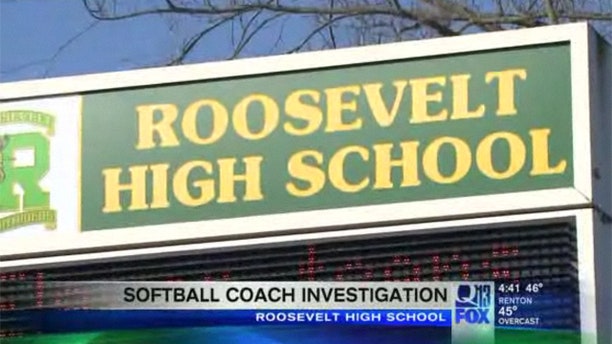 A Washington high school softball coach has resigned after allegations he was using his players to help him find women to date by sending them on a "cute girl" scavenger hunt.
25-year-old Troy Hennum is accused of asking some of the girls on the team he coached at Seattle's Roosevelt High School  to find "cute girls," take their pictures and bring their phone numbers to him, Q13 Fox reports.
A 21-year-old woman tells The Seattle Times she was approached by some of the high school students at the store where she works.
She says she gave the girls her number, and began text messaging with Hennum. However, after a few hours she grew concerned, and called the school's principal.
Hennum had only been on the job for six days when he was placed on unpaid leave by the district.
Hennum also coaches a select softball team in the area, and the son of the head of that organization tells Q13 Fox they are upset to hear of the allegations against him.
Click for more from The Seattle Times.
The Associated Press contributed to this report.
https://www.foxnews.com/us/seattle-softball-coach-resigns-after-allegedly-sending-players-on-cute-girl-scavenger-hunt