Panel set to meet with police to discuss findings into case of Florida woman's death earlier ruled a suicide
By ,
Published December 01, 2015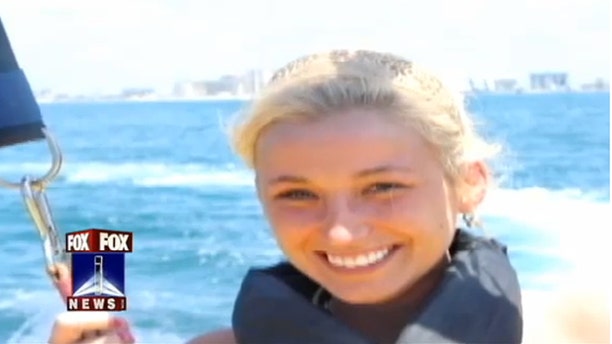 A panel of law enforcement experts who reviewed the investigation into a 22-year-old woman's death will meet with the chief of police in Bradenton Beach, Fla., on Friday to discuss the panel's findings.
Sheena Morris' death was ruled a suicide in 2009. Her mother has maintained that her daughter was murdered, and that her body was posed to make it look like she hanged herself.
Bradenton Beach Police Chief Sam Speciale called reports that the panel has recommended reopening the investigation "erroneous."
"We're meeting tomorrow, the SMART panel will make its recommendations and we'll go from there," he said.
Kelly Osborn, the woman's mother, has been a vocal critic of the way the investigation into her daughter's death has been handled. She reportedly believes her daughter was murdered and the scene inside the hotel room was staged.
"The shower was dusted," Osborn, who hired her own investigators, said. "There were no fingerprints, not even hers."
The Florida Department of Law Enforcement's Specialized Multi-Agency Review Team was made up of about 15 unbiased forensic experts who specialize in cold cases, forensics and medical examinations. The experts will work with local police to review the forensic evidence collected from inside the woman's hotel room and witness accounts.
In August, Speciale told FoxNews.com that the evidence his team and the county sheriff's office collected at the crime scene points to a suicide.
He also said cellphone data and other forensic evidence rules out her fiance having a role in her death.
"I would have never signed off that it was a suicide if I had any doubt," Speciale said.
The Associated Press contributed to this report
https://www.foxnews.com/us/panel-set-to-meet-with-police-to-discuss-findings-into-case-of-florida-womans-death-earlier-ruled-a-suicide