Oklahoma child care worker convicted of murder following death of infant
By ,
Published October 26, 2017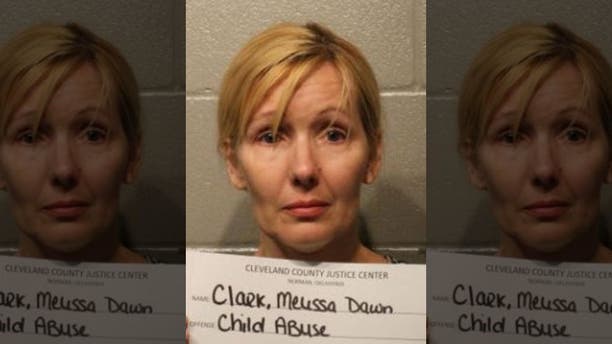 A children's day care owner in Oklahoma was convicted Thursday in the death of an infant in 2016.
Melissa Dawn Clark, 47, who pleaded not guilty to first-degree murder, could face life in prison following the ruling. Sentencing is expected to take place on Dec. 13.
Clark was charged in connection to the death of Braelyn Zachary who was only a few months old when she died of blunt force trauma to the head on July 19, 2016.
JUROR: OKLAHOMA JURY DIDN'T WANT OFFICER IN JAIL FOR LIFE
Clark provided a series of explanations for how the child was injured, investigators said, including that she tripped while holding the girl, that she dropped the girl and that she threw her into a bouncy seat while frustrated.
Shortly after, Clark said she heard the baby "choking on fluids" and tried bouncing her and performing CPR. She said she may have shaken the baby when she found her unresponsive.
Doctors at the Tulsa hospital where Zachary was taken told investigators that the baby's injuries represented "a child abuse case" and said unequivocally that "the baby was shaken."
TEACHER SENTENCED TO JAIL FOR SEXUALLY ASSAULTING MINO SAYS HE'S 'DISGUSTED' WITH HIMSELF
The baby was placed on life support after arriving at the hospital, but the injuries she sustained left her 95 percent brain dead. She died a few days later.
Clark, who was initially only charged with child abuse, was charged with murder after the baby died.
A neuropathologist who testified for the defense on Wednesday said that the child's injuries could not have solely been caused by being shaken. But a pediatrician who testified for the prosecutors said that "shaking was likely involved" in the child's death.
The Associated Press contributed to this report.
https://www.foxnews.com/us/oklahoma-child-care-worker-convicted-of-murder-following-death-of-infant