Great grandmother in Florida fights off would-be carjackers
By , FOX 35 Orlando
Published February 21, 2017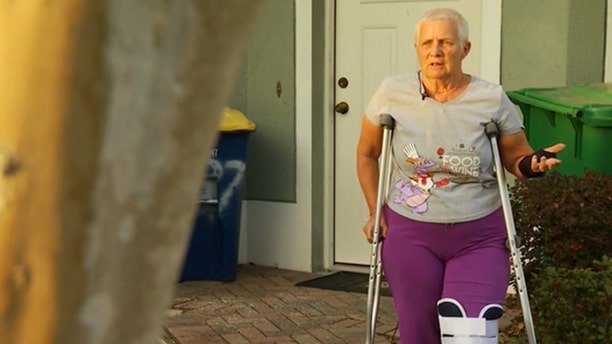 Police say a woman had just gotten into her car and was about to shut the door, when suddenly she realized carjackers were there. Instead of giving up, granny decided to fight.
"I was scared to death the whole time, from the time I realized someone was about to break in and pull me out, I was scared to death," said 72-year-old Carol Ann Hall.
Hall uses crutches for a leg injury she sustained during the incident. She said she may be old, but she's no one's target.  According to Winter Garden Police, two guys tried carjacking her and a friend after the Blues and BBQ Fest on Saturday night.
"As I went to shut my door, I felt a tug at the door, and I look and there's a man there, and he said, 'This is a carjacking! Get out!"
This great grandmother of eleven kids took a stand,.
"'No! You're not taking my car, you're not!' We were just fighting with him. He finally got the upper part of my body out, and pulled my shirt off, tearing my shirt," she explained.  "I was just struggling with him, and I got bruises on my back and stuff from the steering wheel and the door jam."
Read more at FOX35Orlando.com.
https://www.foxnews.com/us/great-grandmother-in-florida-fights-off-would-be-carjackers