George Zimmerman charged with stalking investigator involved in Trayvon Martin documentary
By Nicole Darrah, ,
Published May 08, 2018
George Zimmerman, the onetime neighborhood watch volunteer who was acquitted in the 2012 shooting death of Trayvon Martin in Central Florida, has been charged for allegedly threatening and harassing a private investigator involved in a documentary about Martin.
Zimmerman, 34, allegedly stalked investigator Dennis Warren in December 2017, according to a news release from Seminole County officials.
GEORGE ZIMMERMAN CLEARED OF ALL CHARGES IN SHOOTING OF TRAYVON MARTIN, RELEASED BY JUDGE
Warren was hired by a production company to help find people who could be interested in participating in a documentary about Martin, sheriff's office documents obtained by Fox News reveal.
Martin, an unarmed black 17-year-old, was staying at the gated townhouse community in Sanford where Zimmerman lived and was serving as a neighborhood watch volunteer, when Zimmerman fatally shot him.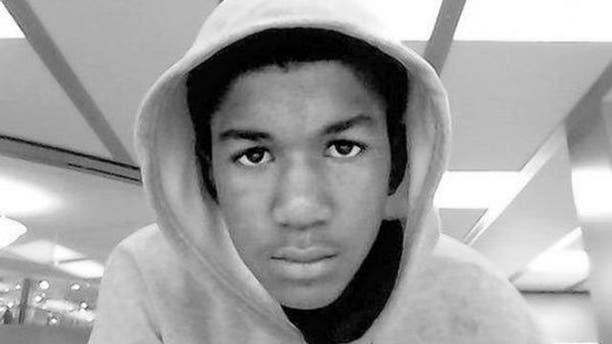 An investigation by the county sheriff's office earlier this year found that Warren reached out to Zimmerman in September and gave him his contact information.
Zimmerman became upset that his family was contacted to possibly participate in the documentary, the documents state. He then allegedly sent the private investigator threatening texts and emails.
GEORGE ZIMMERMAN SAYS HE WAS PUNCHED FOR DISCUSSING TRAYVON MARTIN CASE
One of Zimmerman's texts to Warren, which was accompanied by a news article, reportedly read: "I know how to handle people who [expletive] with me, I have since February of 2012."
"Anyone who [expletive] with my parents will be fed to an alligator," Zimmerman said, according to investigators.
Between Dec. 16 and 25 of 2017, officials said Warren received 55 phone calls, 67 text messages, 36 voicemails and 27 emails from Zimmerman.
The sheriff's office said Zimmerman's alleged stalking "can be proven beyond a reasonable doubt at trial."
He's due to appear in court May 30.
Fox News' Kathleen Reuschle contributed to this report.
https://www.foxnews.com/us/george-zimmerman-charged-with-stalking-investigator-involved-in-trayvon-martin-documentary