Florida man shot outside bar after rejecting shot inside bar, officials say
By Lucia Suarez Sang
Published October 18, 2018
A Florida man who rejected a free shot at a bar was instead shot at outside the bar, in a startling incident caught by surveillance cameras.
Lathon Jeen Yee turned himself in to Ocoee police Tuesday, a week after cops released surveillance footage they say shows Yee shooting at another man outside the bar "Frank's Place." Yee is charged with attempted second-degree murder.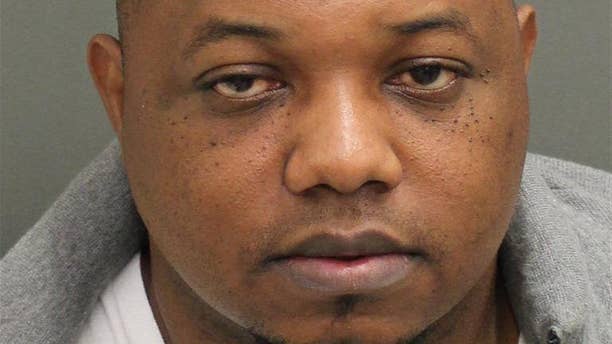 Police said Yee and the victim – identified as 39-year-old Eric Meeks – got into an argument inside the establishment on Oct. 9 after Meeks refused to drink a shot of liquor offered to him by Yee.
The argument eventually spilled outside, where cameras show Yee pulling out a gun and shooting at Meeks several times before fleeing in a black vehicle, cops said.
Police said Meeks was only struck once, in the foot.
Investigators said they were able to quickly identify Yee, who was a regular at the bar.
In the warrant affidavit, police said a witness told them the argument between the two men originated with a remark Yee made about a woman at the bar -- to which Meeks took offense, the Orlando Sentinel reported.
Joshua Seyfang, who was working as an assistant manager at the bar, told Click Orlando he estimated about 12 rounds were fired.
"And about six of those rounds was in our direction in the outside bar," he said. "I haven't slept in two days. I keep hearing [a] gunshot in my heard. I tremble every time [I go] into this building since it happened."
https://www.foxnews.com/us/florida-man-shot-outside-bar-after-rejecting-shot-inside-bar-officials-say