Felon whose 'handsome' mug shot went viral released from prison
By ,
Published March 10, 2016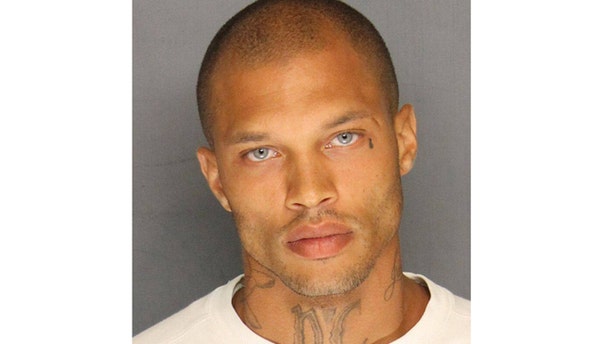 A convicted felon whose mugshot went viral following his arrest two years ago was released from federal prison this week, his manager said.
Jeremy Meeks, 32, was arrested in June 2014 on weapons charges in Stockton, Calif. When police posted his mugshot on their Facebook page, Meeks' gaze attracted the attention of tens of thousands of admirers, who posted comments such as, "He's hot" and "Being that sexy is illegal?"
In February 2015, Meeks was sentenced to two years in federal prison. However, he was released to transitional housing in Sacramento on Tuesday, having served just over a year of his sentence.
Jim Jordan, described as Meeks' manager, told the Los Angeles Times that after a few weeks in transitional housing, Meeks will be "completely free to start his new journey."
Jordan said that his client has "a multitude of offers on the table".
"We're in talks with a lot of different agencies," Jordan told Buzzfeed News. "There's movies on the table. We have a lot of different things happening."
https://www.foxnews.com/us/felon-whose-handsome-mug-shot-went-viral-released-from-prison