Eastern Michigan University student found murdered in apartment near campus
By ,
Published November 30, 2015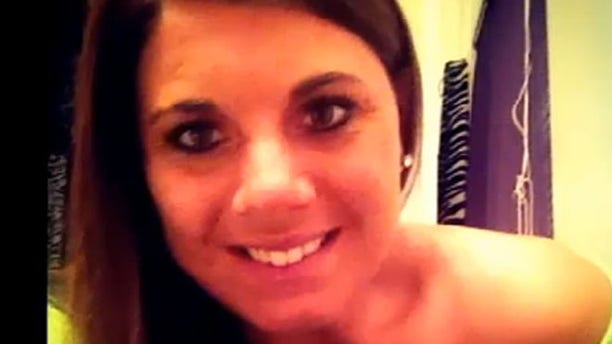 Police in Ypsilanti, Mich., opened a homicide investigation into the death of a  23-year-old Eastern Michigan University student who was found dead in her off-campus apartment, The Ypsilanti Courier reported.
Julia Niswender was studying communications and also worked at Walmart. She never arrived at her company Christmas party on Tuesday night.
Instead, she was found dead inside her apartment at the Peninsular Place Apartments near the campus at 9:15 p.m., MyFoxDetroit.com reported. The school promptly sent out a crime alert warning students about an incident near campus.
An autopsy was performed and the cause of death is listed as "pending."
According to a statement from the Ypsilanti Police Department, there were no outward signs of trauma to the body, but there were indicators of possible foul play.
"YPD Detectives have been in close contact with the family of Julia Niswender and are following a number of leads generated by the investigation," the statement said. "Detectives have and are continuing to conduct interviews with family, friends and co-workers in an attempt to determine what happened to cause the death of Julia Niswender. The Ypsilanti Police Department continues to investigate this case as a homicide until proven otherwise."
Niswender was described by friends as loving, outgoing and kind. She had ties to the school. Her twin sister is a recent graduate.
"Best personality, loudest laugh, just wouldn't hurt anybody, always smiling," Keith Logue, who worked with Niswender, said.
Niswender apparently posted her last tweet the day before she was killed, writing, "This raining day will not ruin my mood #allsmiles." She attached a picture of herself smiling to the tweet. On Nov. 26, however, she tweeted, 'Trust no one."
Niswender was pronounced dead at the scene, the paper reported, and the medical examiner is not commenting on the cause of death.
Click for more from MyFoxDetroit.com
Click for more from The Ypsilanti Courier
https://www.foxnews.com/us/eastern-michigan-university-student-found-murdered-in-apartment-near-campus