Dylann Roof's friend sentenced to prison
By Terace Garnier, ,
Published March 21, 2017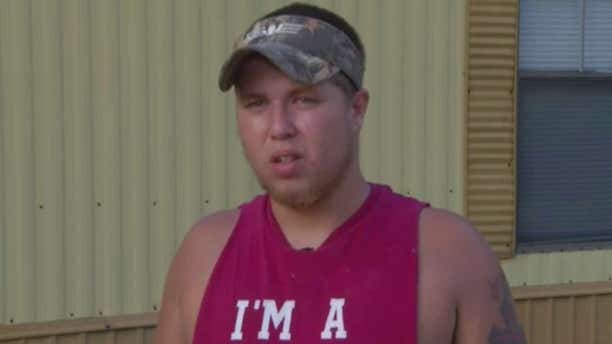 Joseph "Joey" Meek, a friend of North Carolina church shooter Dylann Roof, was sentenced Tuesday to more than two years in a federal prison for hampering the investigation into the June 2015 massacre.
U.S. District Judge Richard Gergel handed down the punishment of 27 months during a hearing in Charleston, according to the Post and Courier. Meek cried during the sentencing: "I'm really, really sorry. A lot of beautiful lives were taken."
Meek said Roof confided in him about his plans to try to start a race war by attacking members of Charleston's Emanuel AME church, as the pair drank vodka, snorted cocaine, smoked marijuana and played video games. After the attacks, Meek lied during questioning with the FBI, and stopped a friend in the hours from calling the police to report Roof, according to prosecutors.
PUTT-PUTT KILLER'S FAMILY WANTS HIS LIFE SPARED
The attack killed nine people. Meek pleaded guilty to hiding his knowledge of a felony and making a false statement in April 2016, after initially pleading not guilty in September 2015.
Prosecutors argued last week that local law enforcement may have been able to stop the attack if Meek had come forward.
Gergel dismissed their request for a harsher sentence and said Meek could be sentenced only for what he did after the killings, because failing to report beforehand was not a violation of federal law.
He faced a total of 8 years in a federal prison on all the charges against him, according to a statement from the Justice Dept.
The Associated Press contributed to this report.
https://www.foxnews.com/us/dylann-roofs-friend-sentenced-to-prison