Dallas shootings: Gunman found dead, paramedic and police officer among the wounded
By Mike Arroyo, ,
Published June 24, 2018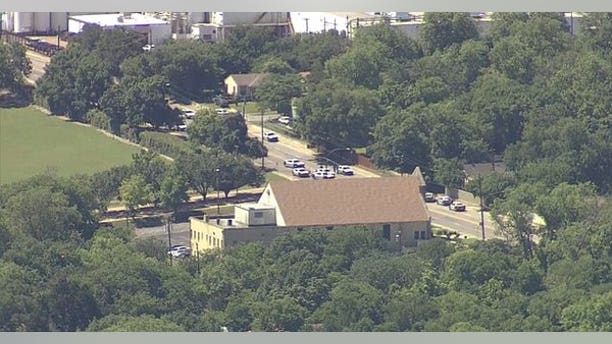 The man suspected in shootings that wounded at least three people in Dallas, including a paramedic and a police officer, was found dead Monday in a home nearby, the mayor confirmed, ending the manhunt that gripped a neighborhood in the eastern part of the city for hours.
ONE KILLED IN STABBING ON CAMPUS OF UNIVERSITY OF TEXAS AT AUSTIN
Police sent a robot into the home where they found the bodies of two men, including the man believed to have fired the shots, investigators said. They added that the gunfire apparently stemmed from some kind of dispute with the shooter's neighbor.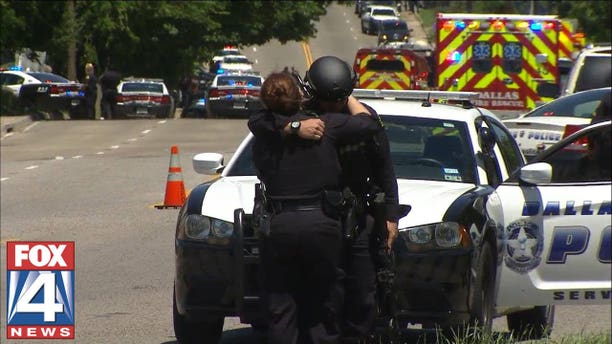 Emergency responders rushed to the scene late Monday morning to treat a civilian who was shot when the gunman approached and opened fire at the first-responders, police added.
SAN DIEGO POOL SHOOTING: KILLER CALLED HIS EX DURING RAMPAGE, POLICE SAY
The paramedic, described as a firefighter in initial reports, was out of surgery, in critical but stable condition at Baylor University Medical Center, city officials said. Both the paramedic and civilian were in the intensive care unit.
The injured police officer was treated at the scene, Mayor Mike Rawlings told reporters Monday afternoon. "Every day these first responders put their lives on the line," he added.
Sources told Fox 4 earlier the gunman may have had a girlfriend living in the area.
Dozens of police vehicles rushed to the largely residential area and blocked off much of the neighborhood. Aerial footage showed officers with police dogs outside the home.
Several people from a nearby neighborhood and some relatives of people who live in the barricaded area gathered at a nearby gas station wait for updates from police. The Dallas Police Association tweeted earlier Monday that officers responding to an active shooter were "pinned down" by gunfire.
The shootings unfolded hours before an attacker stabbed at least three people on the campus of the University of Texas at Austin. "Our prayers go out to all those affected by today's tragic events," Gov. Greg Abbott said.
The Associated Press contributed to this report.
https://www.foxnews.com/us/dallas-shootings-gunman-found-dead-paramedic-and-police-officer-among-the-wounded