Chicago church guards accused of swiping up to $100G from parishioners
By Greg Norman, ,
Published April 30, 2018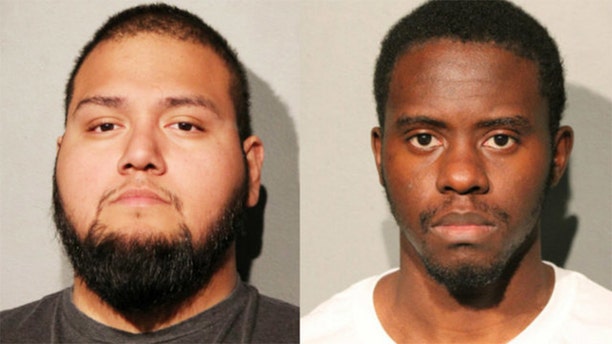 Two security guards at Chicago's popular Holy Name Cathedral are accused of swiping as much as $100,000 from parishioners after the church noticed in recent months its weekly collections were routinely coming up short.
Artemio Calderon, 25, and Jarrell Patterson, 22, were arrested Sunday and charged with burglary after an incident on April 15 in which they "entered the church using a key and while inside gained access to a safe," police said Monday.
The initial amount of stolen cash is believed to be between $88,000 and $100,000, the Chicago Tribune reported. Both men are scheduled to appear at a bond hearing Monday.
The church, which serves more than 6,000 families in the Chicago area and collects around $40,000 a week in donations, started to become skeptical in March when their projections began falling short, according to the Chicago Tribune.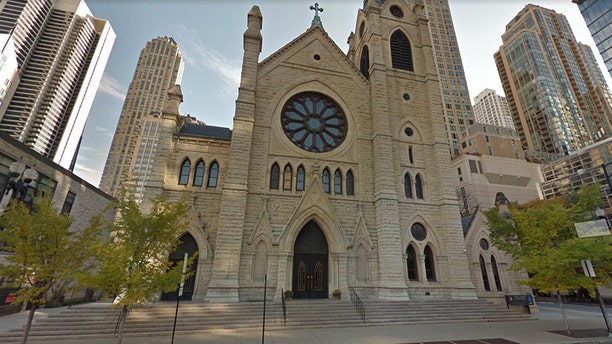 "While researching a shortfall in offertory collections, the leadership of Holy Name Cathedral discovered evidence of repeated criminal trespass at the Cathedral offices," Rev. Gregory Sakowicz reportedly wrote to parishioners in an email on April 24.
Bulletins posted on the church's website in recent months show that its collections have consistently been in the red. In one bulletin dated April 1, the church reported a deficit of $14,250.30 for the week.
Money collected at the church is placed in a safe inside a locked room before being moved to a bank. Both men were caught on surveillance footage six times in March and April entering the room, said a police report viewed by the Chicago Tribune.
The two suspects worked for Monterrey Security, which has been protecting the church for the last six years. The police report said Patterson was fired from the company in January and Calderon had been working at Holy Name Cathedral until his bosses were notified of the alleged burglaries.
"When it was brought to our attention by our client that a security guard allowed an unauthorized person into an unauthorized area of the building, we terminated him immediately," the company said in a statement to the Chicago Tribune. "We have zero tolerance for the breaching of any protocols and will take immediate steps to remedy them."
https://www.foxnews.com/us/chicago-church-guards-accused-of-swiping-up-to-100g-from-parishioners