Caravan travelers seeking asylum cross US-Mexico border
By Benjamin Brown, ,
Published May 05, 2018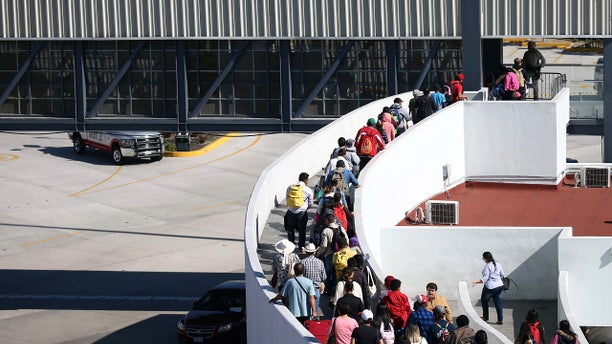 The final group of caravan-traveling Central American migrants who arrived in Tijuana, Mexico, last week -- after a month-long journey to flee violence and seek asylum in the U.S. -- have crossed into California, beginning a lengthy immigration process that often ends in rejection.
Of the roughly 400 migrants from Honduras, El Salvador and Guatemala, 228 have sought asylum in the U.S. – while many others decided to stay behind, Reuters reported.
"Where is the wall? I want to climb Trump's wall," a 4-year-old boy said as his mother laughed, Reuters reported.
President Donald Trump has cited the caravan to illustrate what he called "weak & ineffective U.S. immigration laws."
"Our Southern Border is under seige," the president tweeted earlier this week.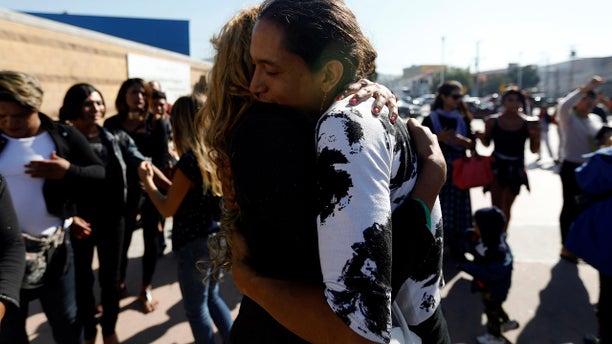 Attorney General Jeff Sessions called the caravan arrival at the border "a deliberate attempt to undermine our laws and overwhelm our system."
The 2,000-mile trek began with more than 1,000 people, but only a few hundred remained by the journey's end.
About 70 made their way across the border into the U.S. Port of Entry around 9 a.m. Friday morning, the San Diego Union-Tribune reported.
The asylum process can take months, sometimes years to complete, and applicants from Central America are often immediately detained, then eventually denied entry and deported, according to Reuters.
Between 2011 and 2016, 75 percent of asylum-seekers from Honduras, Guatemala and El Salvador have been denied, FOX 5 reported, citing Syracuse University's Transactional Records Access Clearinghouse.
Also on Friday, the White House announced the end of temporary protections for 57,000 Honduran immigrants who sought refuge in the U.S. after Hurricane Mitch two decades ago. The end will take effect Jan. 5, 2020, according to Reuters.
https://www.foxnews.com/us/caravan-travelers-seeking-asylum-cross-us-mexico-border