Arkansas woman posed as California deputy to help boyfriend escape jail, police say
By Ryan Gaydos, ,
Published August 22, 2018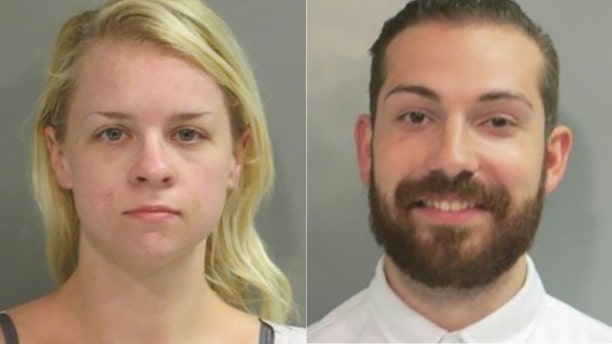 An Arkansas woman who posed as a California deputy to help her boyfriend escape a county jail was arrested Friday, officials said.
Maxine Feldstein, 30, identified herself at the Washington County Jail as deputy "L. Kershaw" with the Ventura County, Calif. Sheriff's Office in order to free her boyfriend, Nicholas Lowe, last month, police said.
Feldstein provided a forged document requesting the agency to release its hold on Lowe on July 29, according to KFSM-TV. Lowe had been held at the Washington County Detention Center since July 27 for alleged criminal impersonation out of Ventura, Calif., the station reported, citing a probable cause affidavit. Feldstein had also been in custody but bonded out of jail.
Jail officials realized they'd been snookered two days later when a real Ventura County Sheriff's deputy called the facility to say he was on his way to pick up Lowe, KFSM-TV reported.
The couple was arrested later Friday. Feldstein was facing charges of forgery, accomplice to third-degree escape and criminal impersonation and Lowe was facing a second-degree escape charge.
The pair were being held at the Washington County Detention Center and have hearings set for Sept. 5.
https://www.foxnews.com/us/arkansas-woman-posed-as-california-deputy-to-help-boyfriend-escape-jail-police-say