Southwest flight attendant delights passengers with 'Looney Tunes' safety speech
By ,
Published September 06, 2016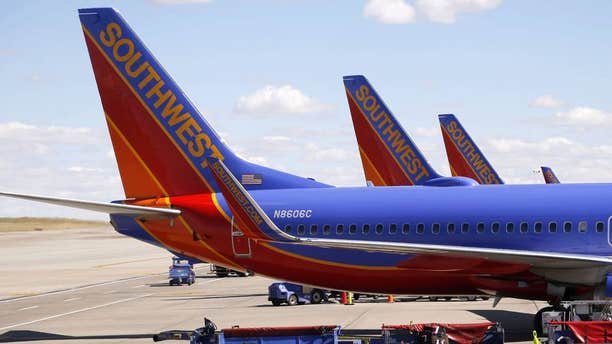 It was one loony landing. No passengers were hurt but they were left in stitches.
A video of a Southwest Airlines flight attendant impersonating a host of iconic "Looney Tunes" characters during the landing process in Chicago on Sept. 1 has gone viral.
Flight attendant Zach Haumesser surprised passengers by adding some memorable touches to the basic safetey reminders. "Be vewy, vewy quiet, we have reached your destination," Haumesser said in his Elmer Fudd voice as the plane prepared to land.
As the flight set to hit the tarmac he continued to impersonate a range of other characters from classic Warner Bros. cartoons including Daffy Duck, Tweety Bird and Bugs Bunny.
"You wouldn't wanna get a bump on the noggin," he said in a spot-on Bugs Bunny voice.
The video, which was posted on Friday by Haumessers co-worker, has since garnered over than 3.5 million views. The Southwest employee is also a professional puppeteer.
Southwest employees are known for their amusing in-flight antics. In 2014 an attendant  turned her safety instructions at the start of a flight to Salt Lake City, Utah into a short comedy routine. The video has since garnered well over 22 milllion views. 
With the assistance of three colleagues that she deemed her "ex-husband, my new boyfriend and my divorce attorney," the attendant proceeded to take passengers through the traditional safety features of the flight.
"Position your seat belt tight and low across your hips, just like my grandmother wears her support bra," Marty Cobb delivered to a laughing offered distinctive advice.
According to the Wall Street Journal, efforts by the budget carrier to amuse passengers have been a long-standing part of their business and have actually become an integral part of the flying process.
https://www.foxnews.com/travel/southwest-flight-attendant-delights-passengers-with-looney-tunes-safety-speech